When you log in for the first time, the game will lead you to the character creating process. In there, you first can choose a name for your character. Remember, that this is an important identifier for you and other players, that cannot be changed later.
The next important step is to choose the Race. In Chronicles of Arcadia, you have the decision between 3 Races – Elves, Humans and Dwarves. Every one of them defines other character's combat abilities and appearances.
With every Race, you can choose between 6 different Classes, which are suitable for roles in combat. These roles are Heal, Tank, Melee DPS, Ranged DPS (physical) and Ranged DPS (magical). More about each class you will find in the Class Guide.
The next step is to choose, if you want to play a female character or a male character. These are only for cosmetic choice and can be changed later for the currency Diamonds. Also, you can customize the appearance of your character, which also can be changed later.
Each race starts in a different zone. Elves will start in Elven Island, Humans in Howling Mountains and Dwarves in Yrvandis Hollows. The starting zone for Humans is connected to the rest of the world, the others are not. There is a special case for the Dwarves. You can't quest in Yrvandis Hollows unless you have the Race Dwarf.
After entering the world, you will most likely see two NPC. For all Races there is Johnny Dalker who gives you the possibility to level one of your classes to level 80 instantly. He also gives you a starter gear for this class and will port you to Syrbal Pass if you want to. The other NPC differs for each Race, but all quest will help you to familiarize with the game.
With reaching level 20 you will be able to choose a new secondary class. More information about the Class combinations, you will find in the Class Combination Guide. The maximum level is 105.
As soon as you can travel to the Lost Island of Atlantis, you will find there various NPCs to help you to improve and enjoy your experience in the game.
You can control your character by using the WASD keys. Another way is to click both mouse buttons.
If you want to automatically follow another player or NPC, you can click the button \ (default). To Autorun click the INSERT button (default). By clicking the x button (default), your character will sit down or stand up.
You can change every button by opening the menu and selecting hotkeys. Search for the action you want to change and then click on the right button in the hotkey 1 row. After clicking it will appear yellow, which means you can click the button you want to change it to. It will change visibly to the new key in a green color. After that click OK when you are done.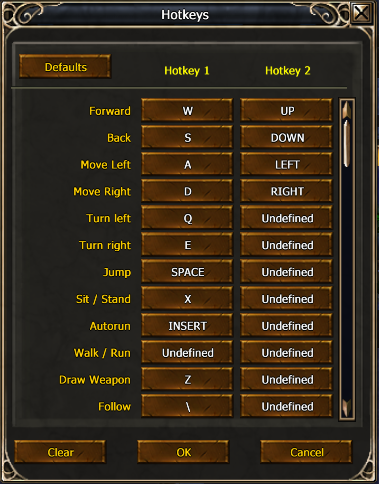 The interface is a customable part of the game. You can change it however you can work best with it. Also can addons change the appearance of it.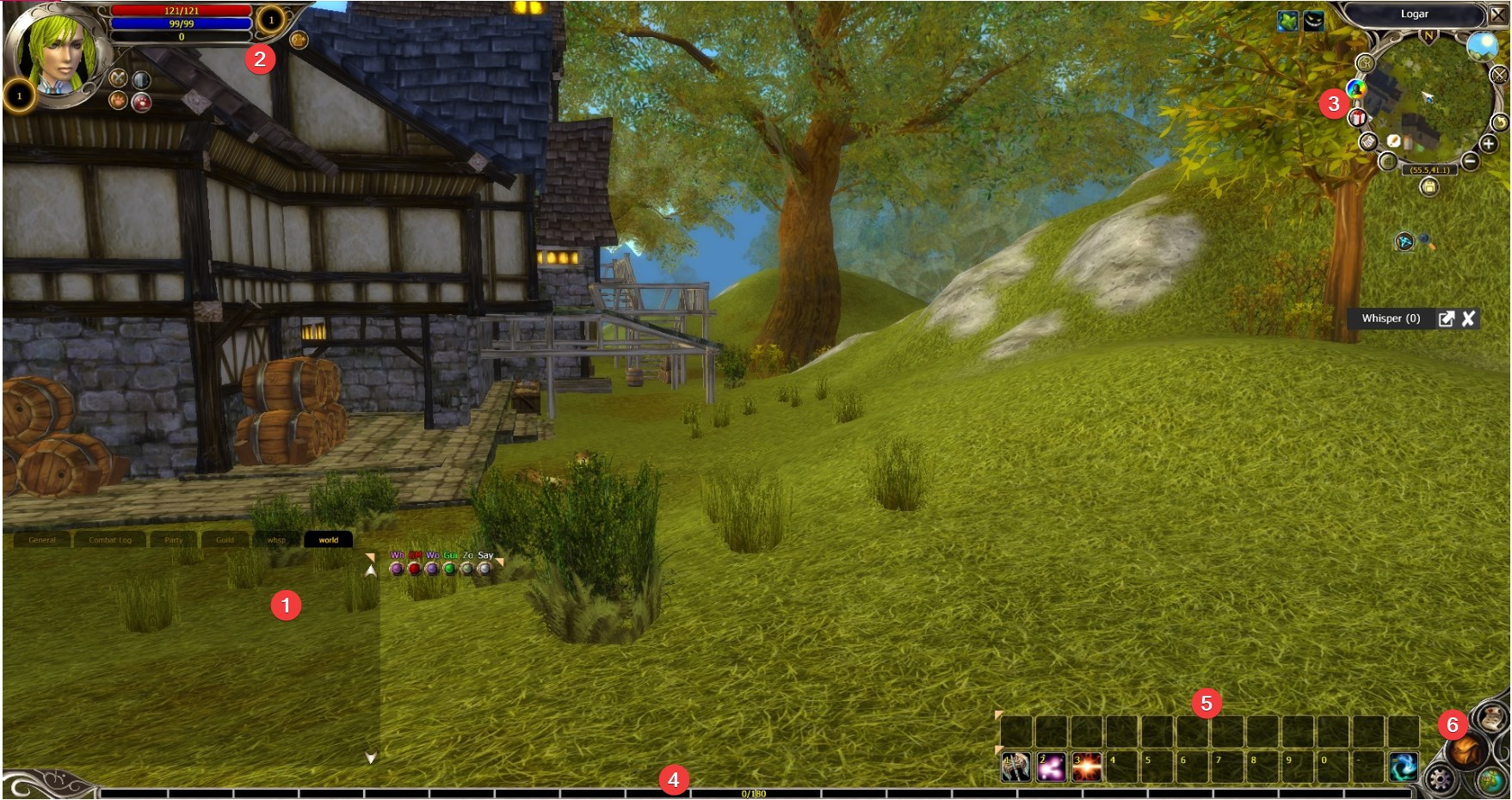 Chat – There you can see everything player write in World chat, Guild chat, Party chat, Whisper chat and Combat chat. You can arrange it, as you want to. It is also possible to create private channels.
In this area you can see your health, mana, energy, focus, rage and psi bar. The number is showing you on which channel you are currently playing. With a click on it, you can change the channel.
Minimap – This window is showing you the map in a small version. The buttons around each have a different function. The gift for example will lead you to the Item Shop.
Experience – This bar will show your progress towards the next level.
Skill bars – In these bars you can put all the skills you need. They can be extended in the settings.
Menu – These buttons are the Bag, Settings, Teleport and Rental Functions.
What else can you do, when you are maximum level or just don't feel like questing today? Here are some tips for daily routines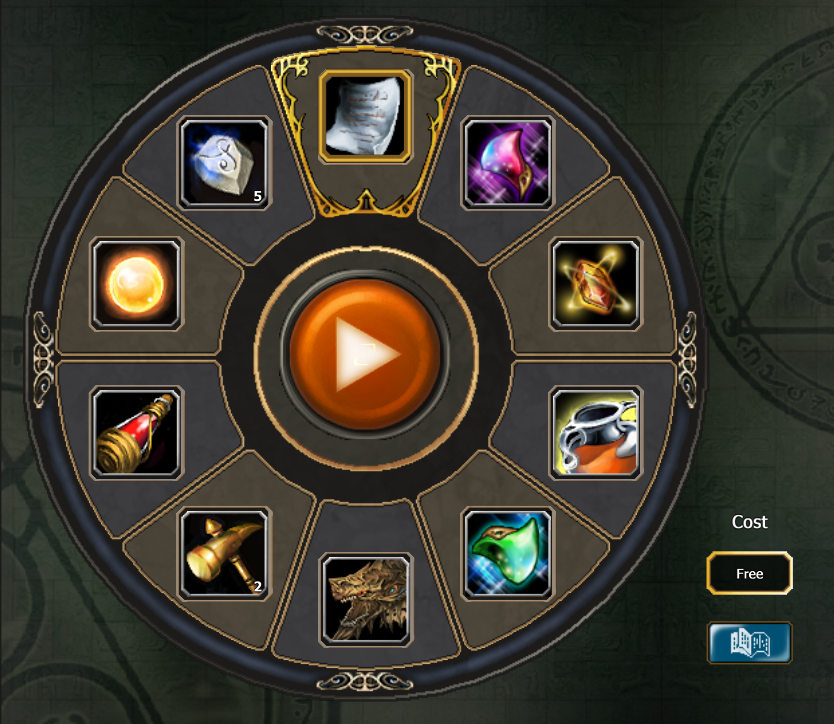 Daily quests – obtain TP, get Phirius tokens and Gold
Minigames – get Item Shop rewards and Phirius Shells
Festival quests – get titles, monster cards, items for Zodiac and Draco pets and other rewards
Level up professions
Siege Wars – get rewards and Siege War titles
Run instances with your Guild or random groups
Mirrorworld (Level 90+) – farm hearts and Cenedril items
Complete pre-quests for custom instances (Level 102+)
Travelling Merchant – Search for him every 2 hours. He is selling Item Shop items for game currency coins.
Wheel of Fortune – spin the wheel every day for free Item Shop gifts
When you are new in game and play with your starter gear, you can start farming and sell:
Cards and festival cards
Item with set skills from low level instances
Mana Stone Tiers from transmuting in Magic Box
Mana Stone Attributes from minigames and dungeons
You can also obtain diamonds:
Exchanging Ancient Mementos
Gold from Auction House
Gold from NPC Cedric
Selling items in the Auction House
You can obtain Item Shop items from:
Spinning Wheel of Fortune
Minigames
Regular Festival Events
Community Events
Travelling Merchant