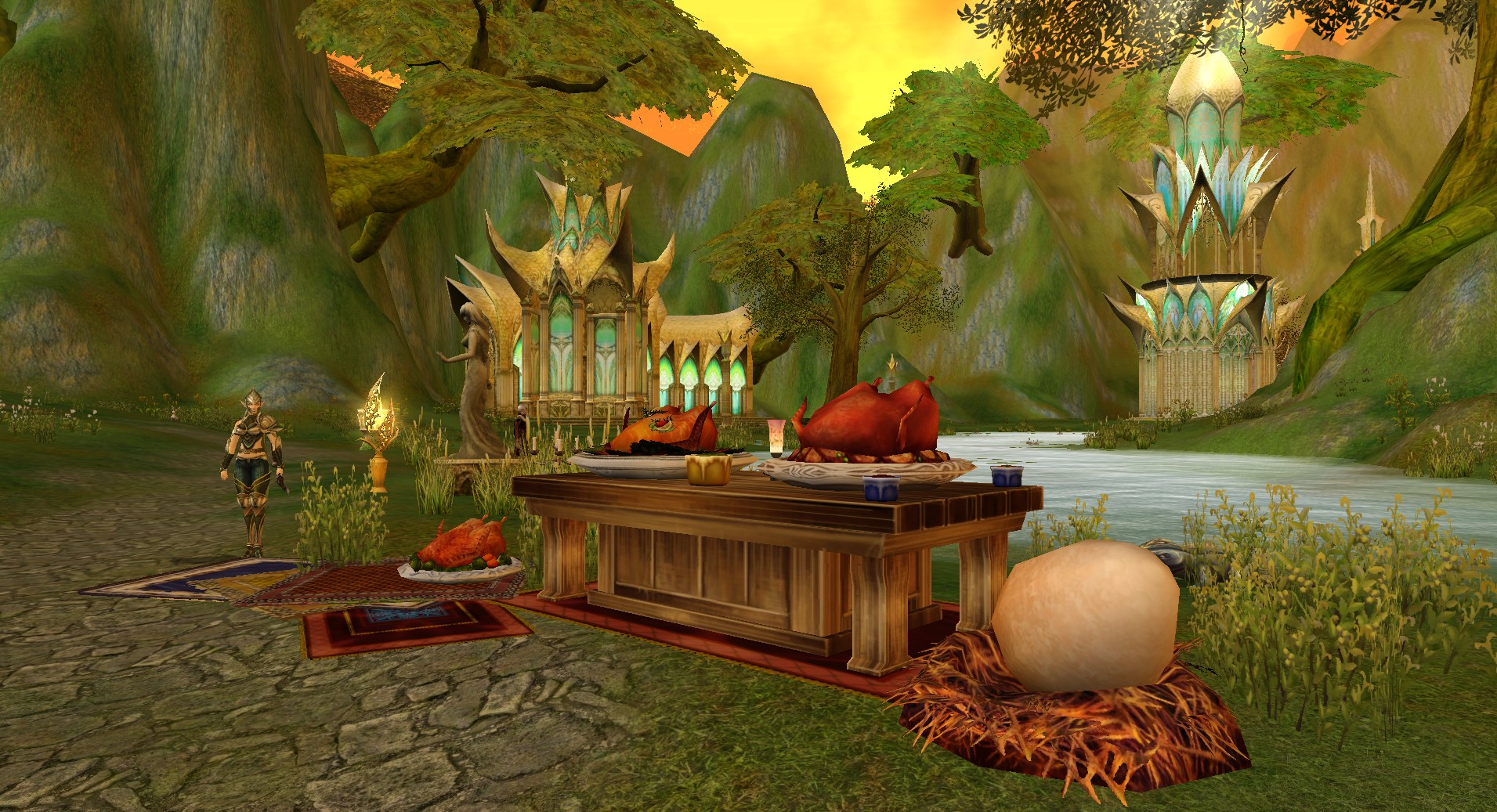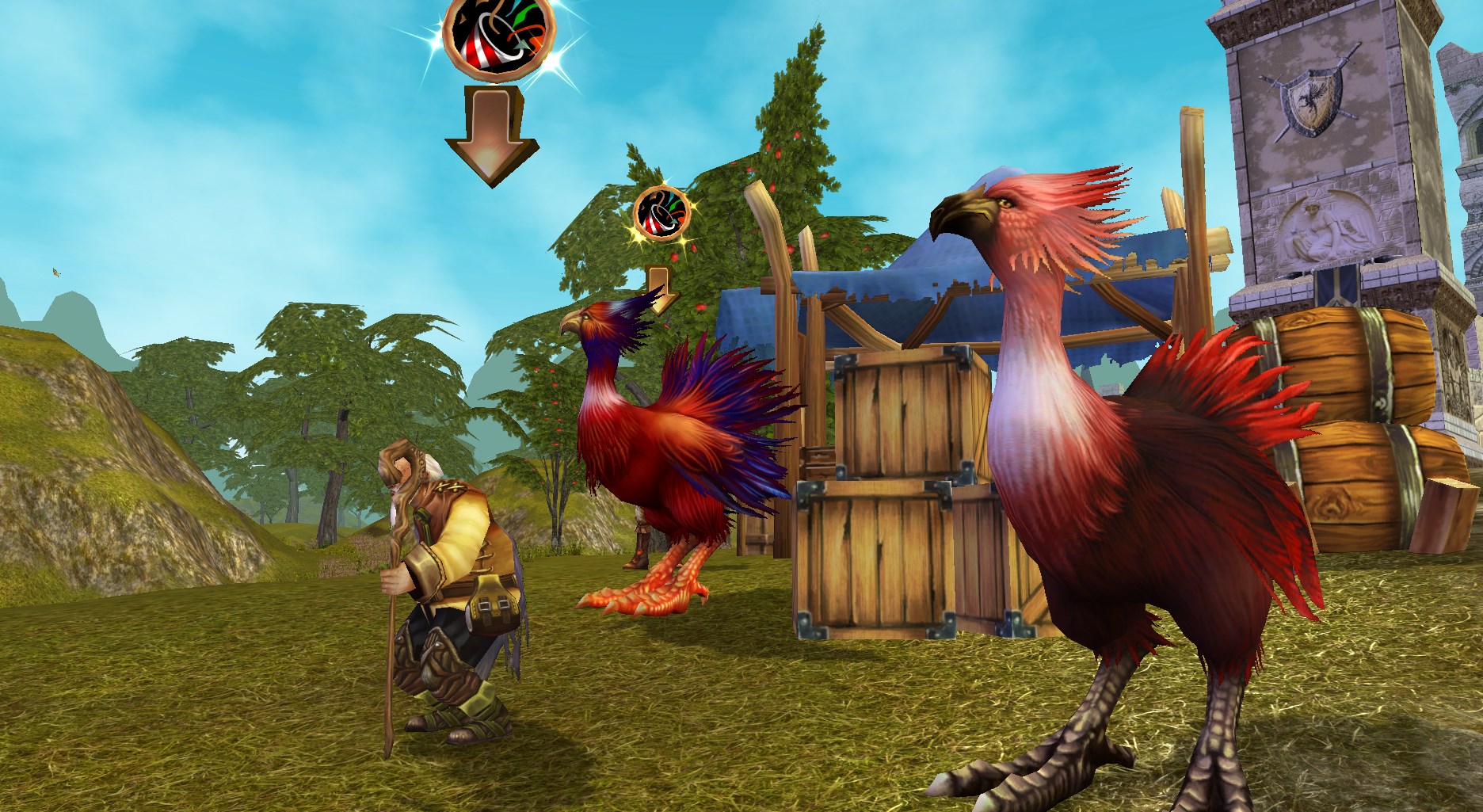 Location: Varanas Gates - Provision Supervisor
In this event you have to collect provision from the nearby farms (Dorian's Farm, Maidge's Farm, Peerston Farm) as fast as possible. You only have to run nearby the bags of provision, and you will see them flying to you. Then you have to run back to the Provision Supervisor and repeat this until the time is gone.
The more far away the farm is, the more points you will get. Also, you can talk to the NPC before starting the event to get an extra running buff called "Fast Lanes". It will increase your movement speed by 35%.
Rewards:
15 – 30points: 2 x Autumn Banquet Voucher
32 – 35 points: 3 x Autumn Banquet Voucher
Location: Logar, Varanas, Silverfall, Obsidian Stronghold, Valley of Preparation, Thunderhoof
You can repeat this event as often as you want to.
You will randomly receive one of 4 buffs, which will then last for 1 hour and cannot be clicked away. Once your buff has expired, you can get a new one.
Rewards:
Exquisite Cupcake – HP regeneration rate + 10 points every 2 seconds
Vegetable Salad – MP regeneration rate + 10 points every 2 seconds
Crispy wings – Increases riding speed by 5%
Ostrich Leg Meat – Increases drop rate by 3%.
Title:
¶ Errand (chain quests)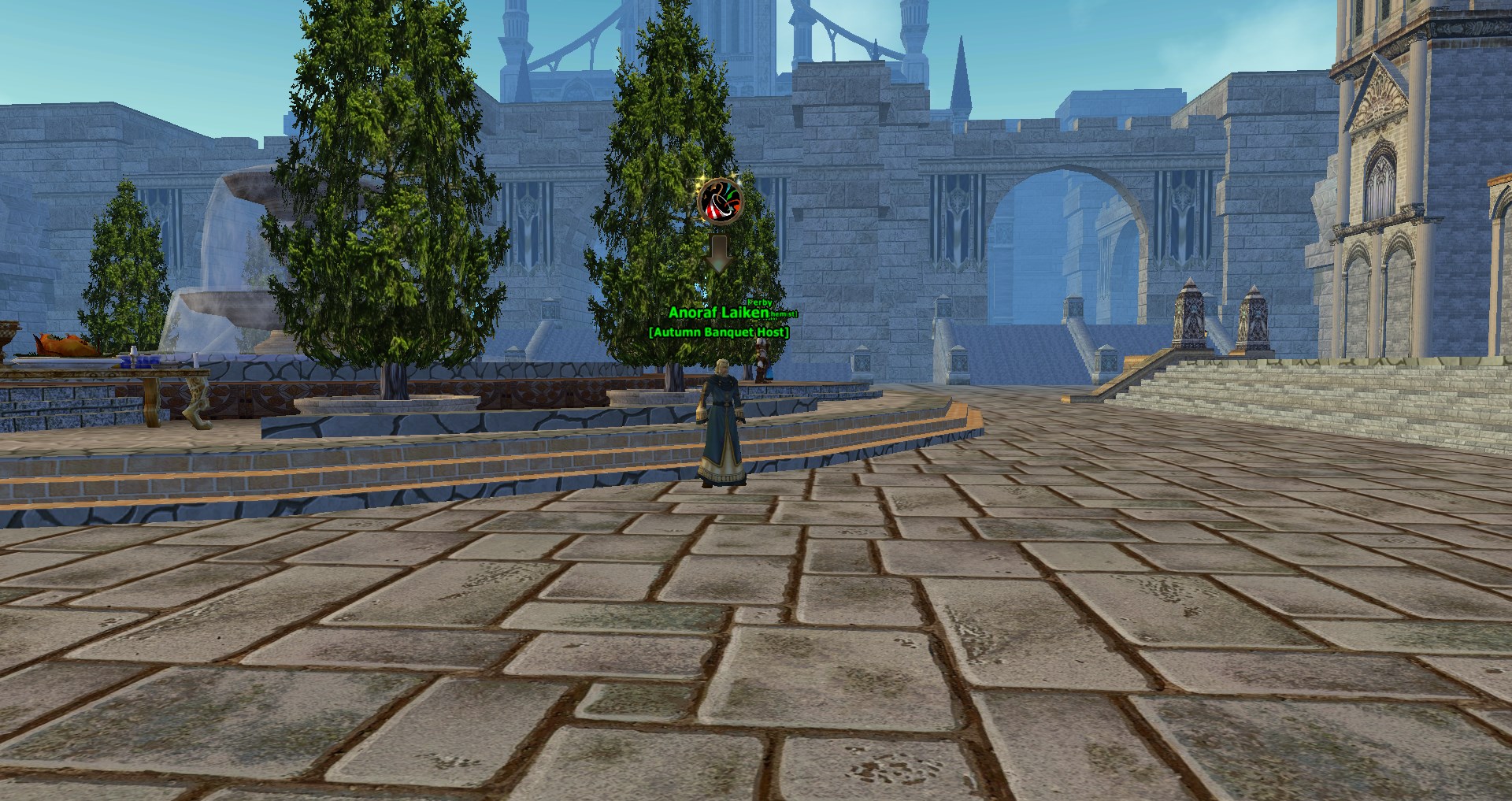 Location: Varanas Central Plaza – Anoraf Laiken
Can you do me a favor?

Go to the Neurotic Chef and give him the Raw Meat for Cooking.

Quickly take the food back

Go back to Anoraf Laiken
give up the reward and help Jarer Laiken -

Helping Out Yet Again

Deliver the Autumn Banquet to Jarer Laiken (he is standing above the alchemy station).
give up the reward and help Jarer Laiken -

Summoned For No Reason

Deliver the Checklist of Flower Decorations to Marian Gerry in Logar.
give up the reward and help Marian Gerry –

A Great Help

Bring items to Iana Gerry in Varanas Guild Hall.
give up the reward and help Iana Gerry –

Such a nice person

Take the Checklist to Anoraf Laiken
Rewards:
3 x Autumn Banquet Voucher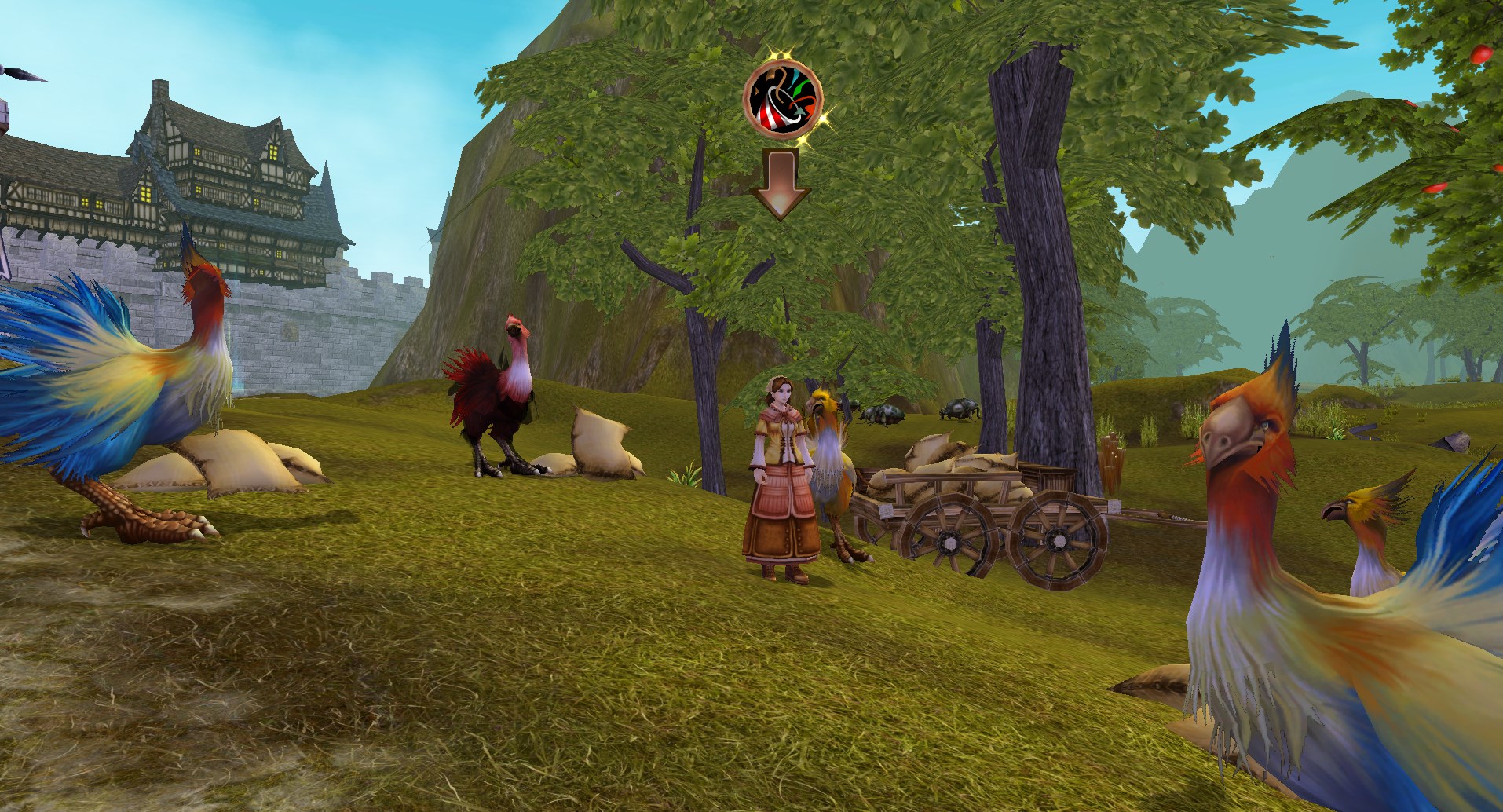 Location: Varanas Gate – Ostrich Nurse
When you want to start the event, you have to click on an ostrich and click "I will fulfill your wish.". Then a 1 minute time buff will appear, which shows you how much time you have left. In the middle of the screen some signs will appear, which tell you what you have to click in your extra skill bar.
| | |
| --- | --- |
| -# | feed it |
| #- | sing |
| *! | break dance |
| ** | flying kick |
| '* | feign death |
In the end you will get a reward regarding the mood level of the ostrich.
Location: Whole Taborea – Fez William
At Fez William you can exchange your collected cinnamon leaves. Cinnamon leaves drop on mobs that are no more than 10 level below yours. As a reward, in addition to the usual voucher, you will receive Fresh Ostrich Feast, which you can place on the ground and also share with other players (even in instances). The Ostrich Feast buffs you for 1 hour with one of the following buffs:
Life Guard – Increases maximum HP by 5%
Attack Guard – Increases strenght of physical and magic attacks by 5%.
Magic Guard – Increases maximum MP by 5%.
You can eat from the feast until you are satisfied with your buff, or it disappears. The ostrich feast disappears after 3 minutes or when it has been used 10 times.
Rewards:
Autumn Banquet Voucher
3 x Fresh Ostrich Feast
Location: Varanas Gates – George Makov
Kill the bandits at the Twilight Mine and take 5 ostrich eggs from them. Take the eggs to George Makov.
Rewards:
Ostrich Salvation Package
1-3 x Autumn Banquet Voucher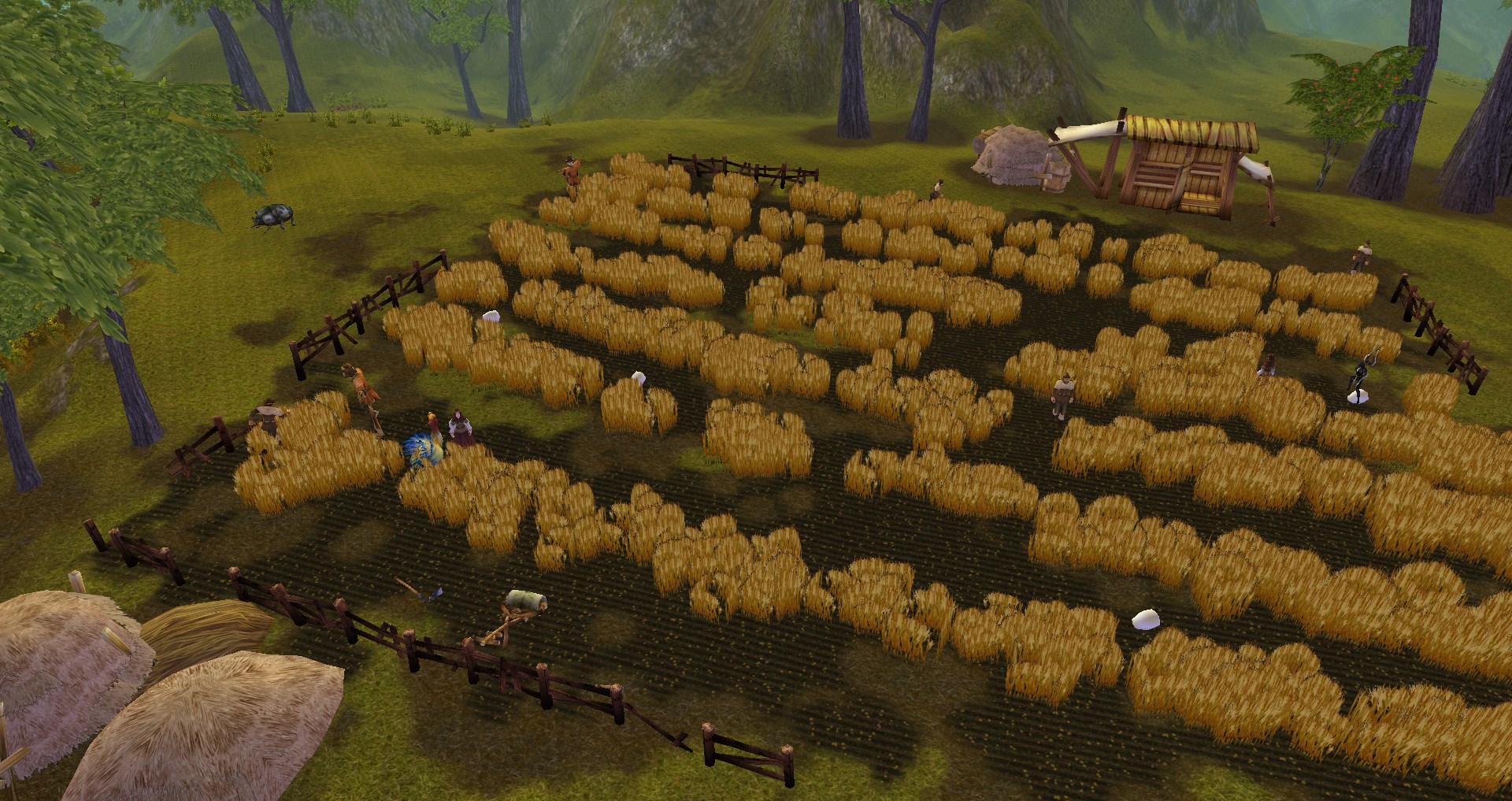 Location: Varanas Gates, Silverspring – Chamo, Kardly Auck
The event takes place in Silverspring at the Wind Mill. After starting the event you will wear an ostrich costume. The goal is to steal all the eggs without getting caught by the farmers. The male farmers are good at recognizing the sound of an ostrich, means they get suspicious from time to time. When they say "You are not a real ostrich", you have to imitate ostrich calls. For the female farmers you have to leap when they notice you.
Location: Silverspring – Lorence Hollow
Time: 11 am, 2 pm, 4 pm, 6 pm, 8 pm, 10 pm (server time)
Once Lorence Hollow appears, you have 10 minutes to register at him. You will receive a buff and a skill on your additional action bar. 10 minutes after Lorence Hollow appears, ostriches spawn around him and Lorence Hollow starts running. You should choose one of the ostriches and herd it towards the caravan owner immediately, because otherwise the ostriches will disappear shortly after.
You herd the ostrich by positioning yourself behind it and using the "herd ostriches" skill on it. The ostrich will then run away from you a bit and eventually stop. The 1 second cast time and range of 50 makes herding ostriches a bit tricky at first. Also, it can happen that the ostrich ignores you or just goes its own way and you have to use the skill again.
Lorence Hollow stops at 3 points along the way before finally stopping before the Varanas bridge. During these pauses, you should try to get your ostrich to stop as close to the NPC as possible. If you don't succeed, just keep shooing the ostrich back and forth near the NPC. If you don't manage to keep your ostrich close to Lorence Hollow, the ostrich will disappear, and the event will be over for you. If you make it to the finish line with your ostrich, you can pick up your reward from Lorence Hollow shortly after.
Rewards:
3 x Autumn Banquet Voucher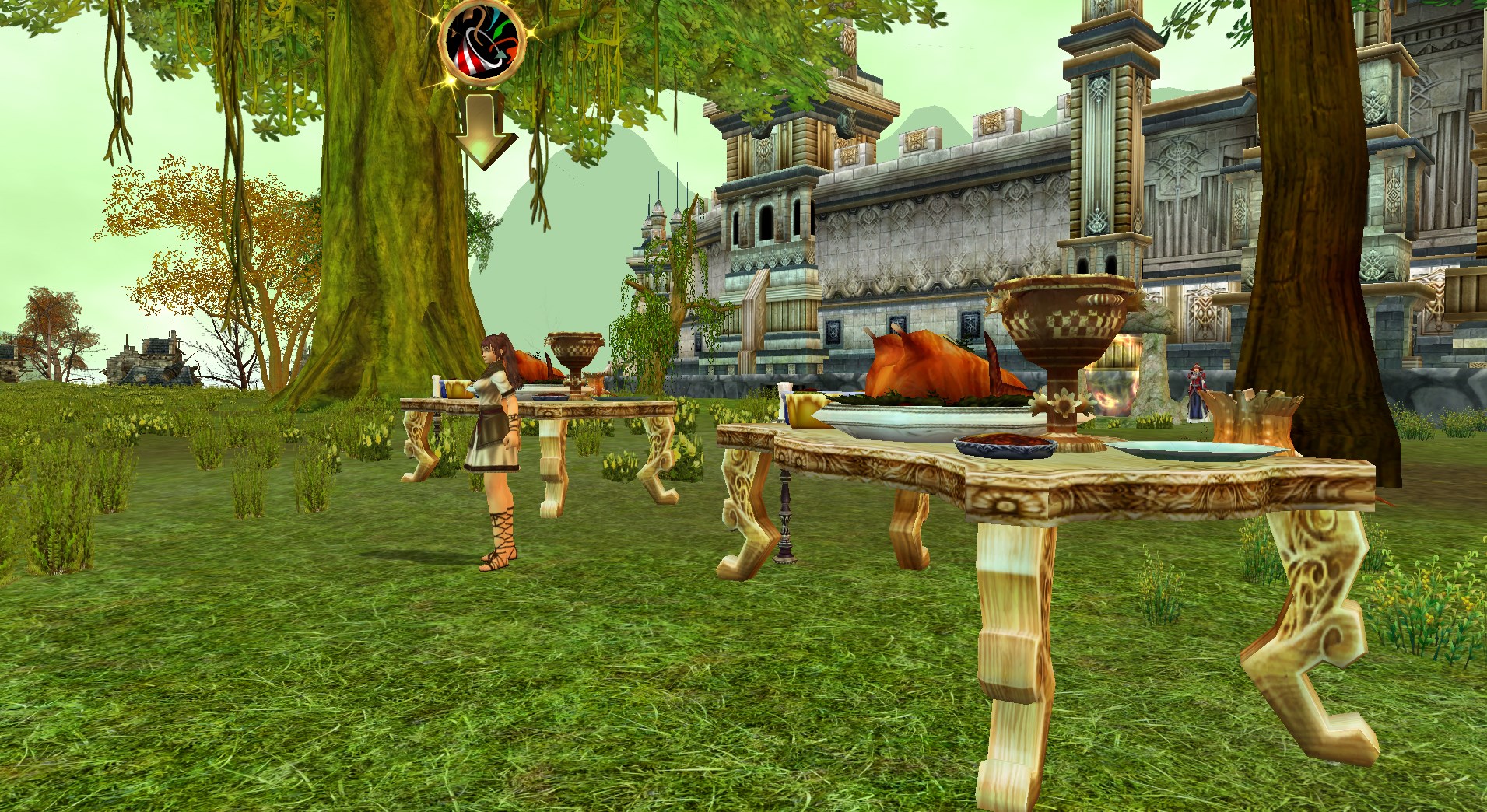 Location: Dalanis City Gate – Lavanda Vitt
By accepting the quest, you will receive a feather collection box and 10 ostrich foods from Lavanda Vitt. Now you need to find one of the gold ostriches that can be found in the Thunderhoof Hills during the event time. Place some ostrich food near the ostrich and drive the ostrich to the food. If you were successful, the ostrich will cry out and start feeding.
Now is your opportunity to target the ostrich and use the Feather Gathering Box on it to pluck its feathers. This doesn't always work right away, but you can always use your feather gathering box on him. If you're lucky, you'll also find a Golden Feather that you can use to summon various ostrich species as mounts for 7 days. When you have collected 5 ostrich feathers, you can give them to Lavanda Vitt.
You can use the remaining ostrich food to farm new feathers.
Rewards:
Autumn Banquet Voucher
5 x Phirius Potions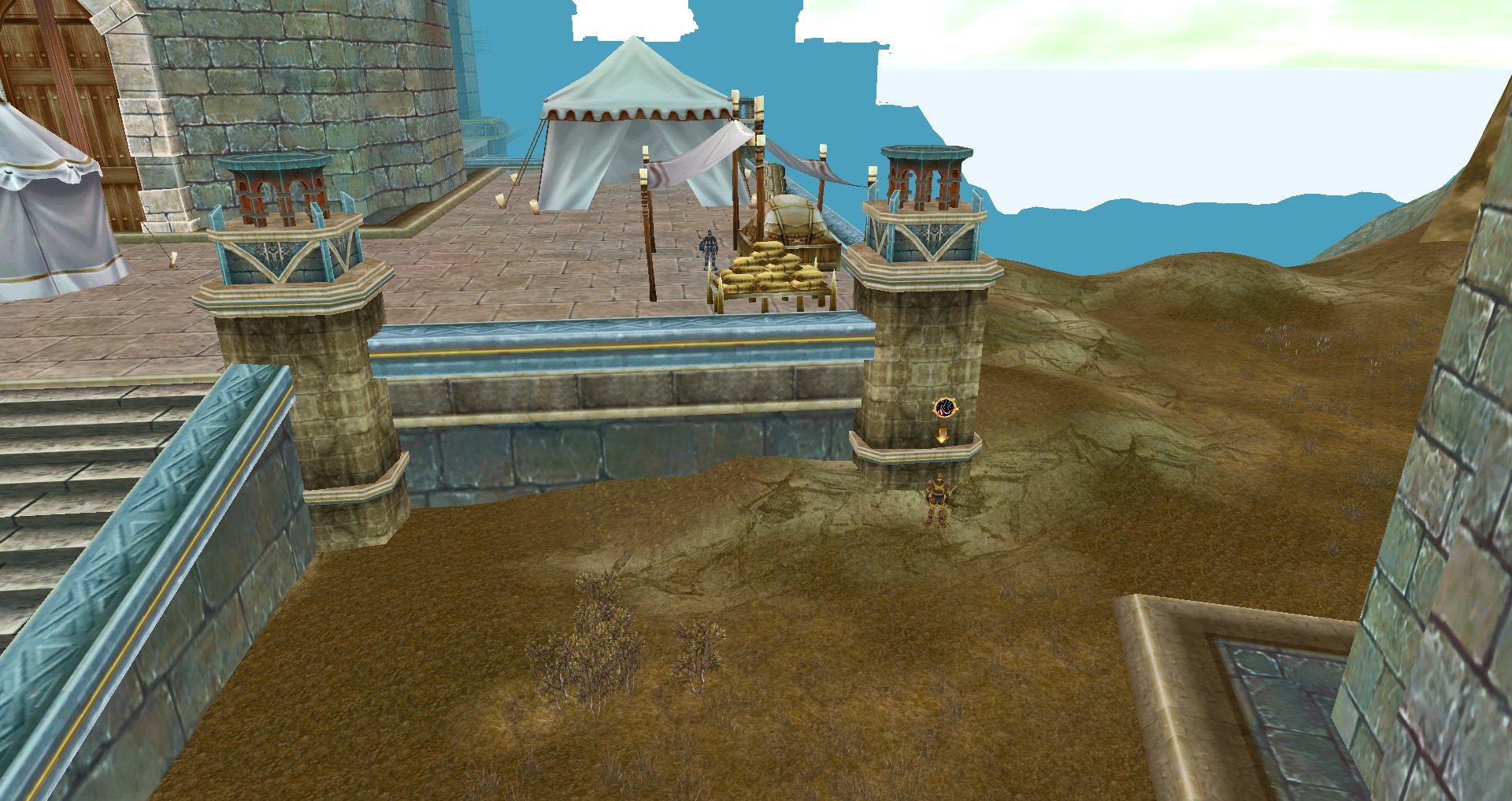 Location: Outside The Kingdom of Lechif – Florent
Time: 12.30 pm, 3.30pm, 6.30pm, 9.30pm (server time)
Within the 10 minutes before the event starts, you need to register at Florent. A large green magic circle spawns near the NPC, which you should enter after registering in time for the event to begin. When the event begins, a group of Phirius Workshops members will appear and throw walnut cakes at you, or rather walnut cake bombs, which you will have to dodge. When doing this, you must stay inside the circle. If you leave the circle, the event is over for you. When the event starts, you will receive a buff that shows your current score. Initially you will have 50 points, but with each walnut cake hit they will decrease. If you get hit too many times and your buff drops to 0 points, you've lost the event.
The easiest way to do this is to simply run in circles for the entire event. Run as far out as you can, but not on the circling icons, or you will get a message that you are leaving the green circle. Never stop and never change direction. As the event progresses, more and more NPCs will appear to throw bombs at you, and as the number of NPCs increases, so does the likelihood that you will get hit. It can happen that you are slowed down. You can't get confused here. The best thing you can do is to keep running as fast as possible. Unfortunately, the difficulty level increases with each participating player. Alone, you can usually jog through comfortably and get your 45-50 points at the end. In a group (a second player can already be enough to mess up your event) you should agree shortly before and practice running together. Because unfairly you will also be hit by the walnut cakes of the others and if then other players run around crosswise or simply stop, the event is practically impossible for you. If you do make it through, you'll eventually get a message that the event is over, and you'll get your reward directly into your backpack.
Rewards:
4 points:

Autumn Banquet Voucher
Profoundly Mysterious Potion

17 points

2 x Autumn Banquet Voucher
Profoundly Mysterious Potion

36 points

4 x Autumn Banquet Voucher
Profoundly Mysterious Potion

41-47 points

5 x Autumn Banquet Voucher
Profoundly Mysterious Potion
During the festival you can exchange Water Zodiac materials and Hydro Draconaris for a Draco Pet.
20 Autumn Banquet Voucher can be exchanged at the Autumn Banquet Activity Host for a Lucky Fool Package:
3 x Fresh Spaghetti Bolognese
3 x Hand-Picket Cranberries
1 x Tasty Cuisine Package
1 x Ostrich Partner Package (7 Days)
1 x Ostrich Partner Package (30 Days)
1 x Water Elements Material Package
1 x Enhanced Potion Bag
1 x Adventure Training Bag
1 x Practical Item Bag
Also you can get an Autumn Banquet Repeat Ticket.