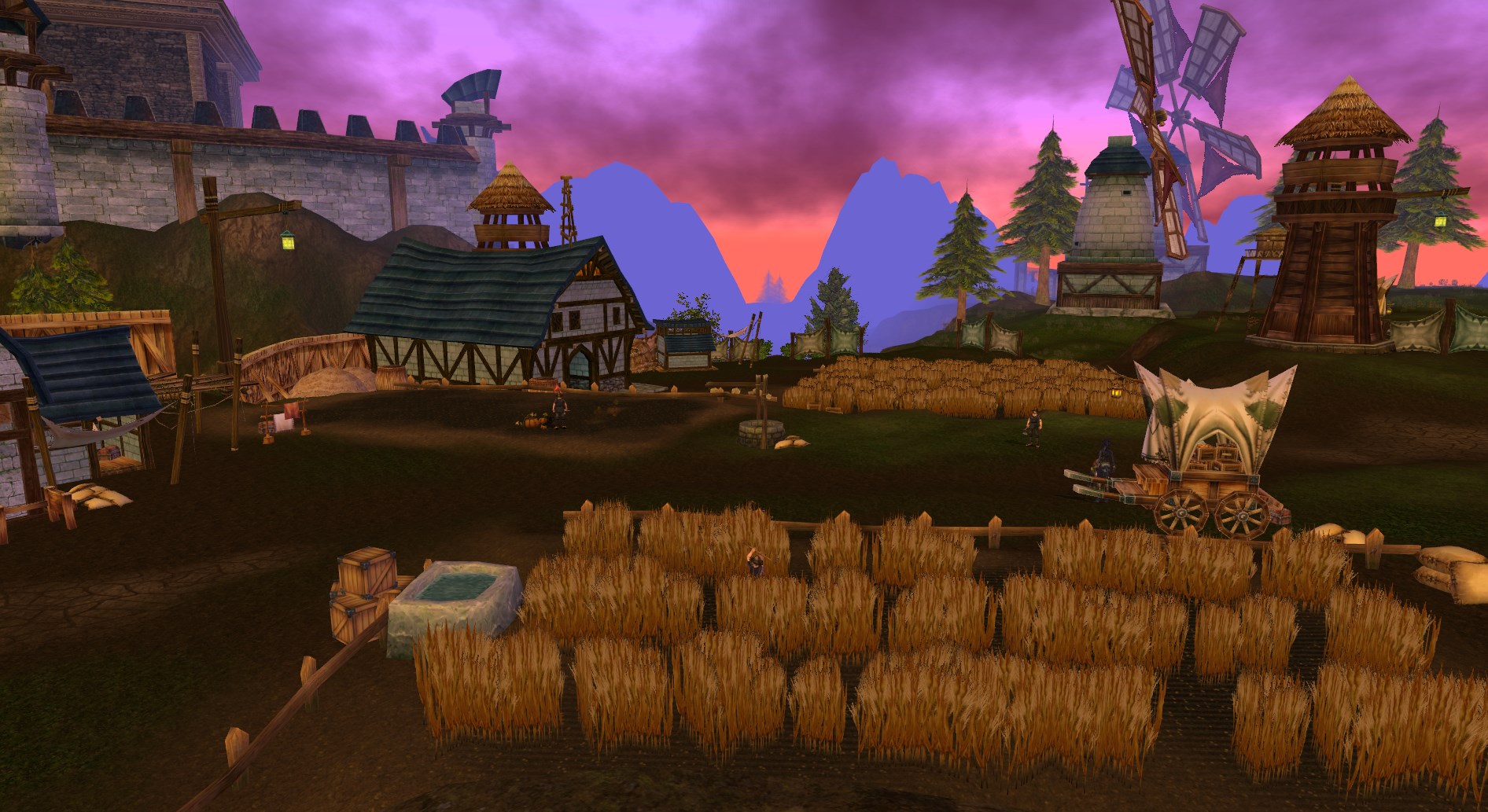 Splitwater Coast is the first zone of Kolydia and connects to the next zone called Moorlands of Farsitan. After completing the Quests in Kashaylan, you will get an extra bar to teleport to Varanas. From there you will be teleported to Splitwater Coast. Monster and quests range from level 92 to 95 and the main city is called Brinewind Castle.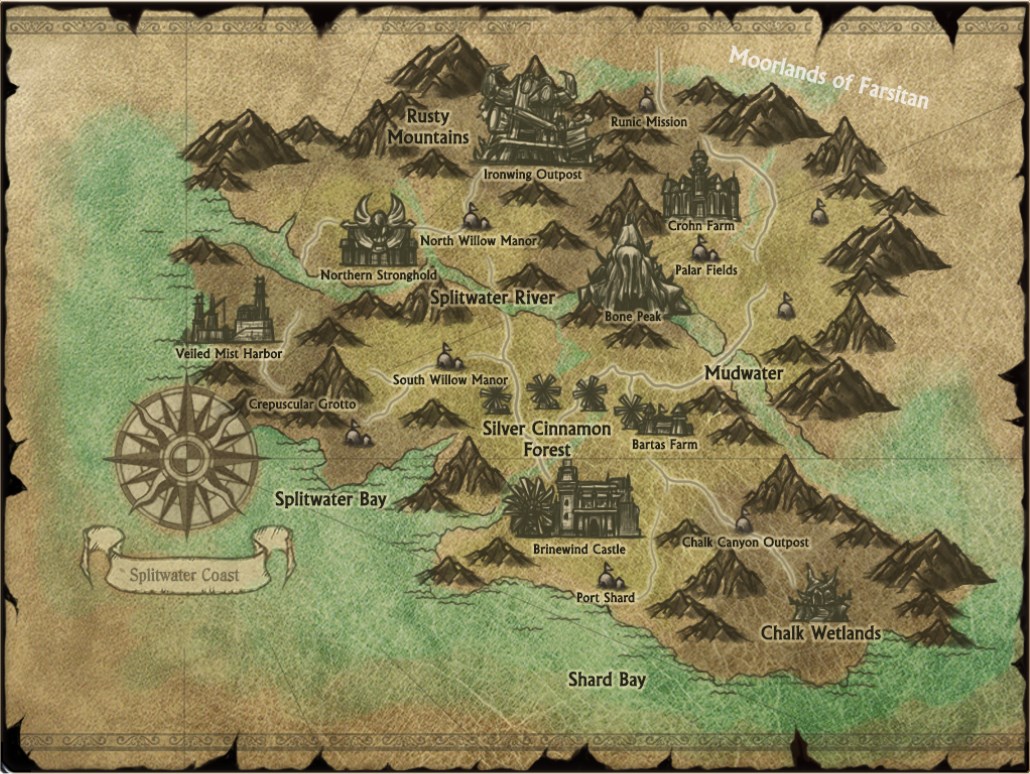 Zone ID# 32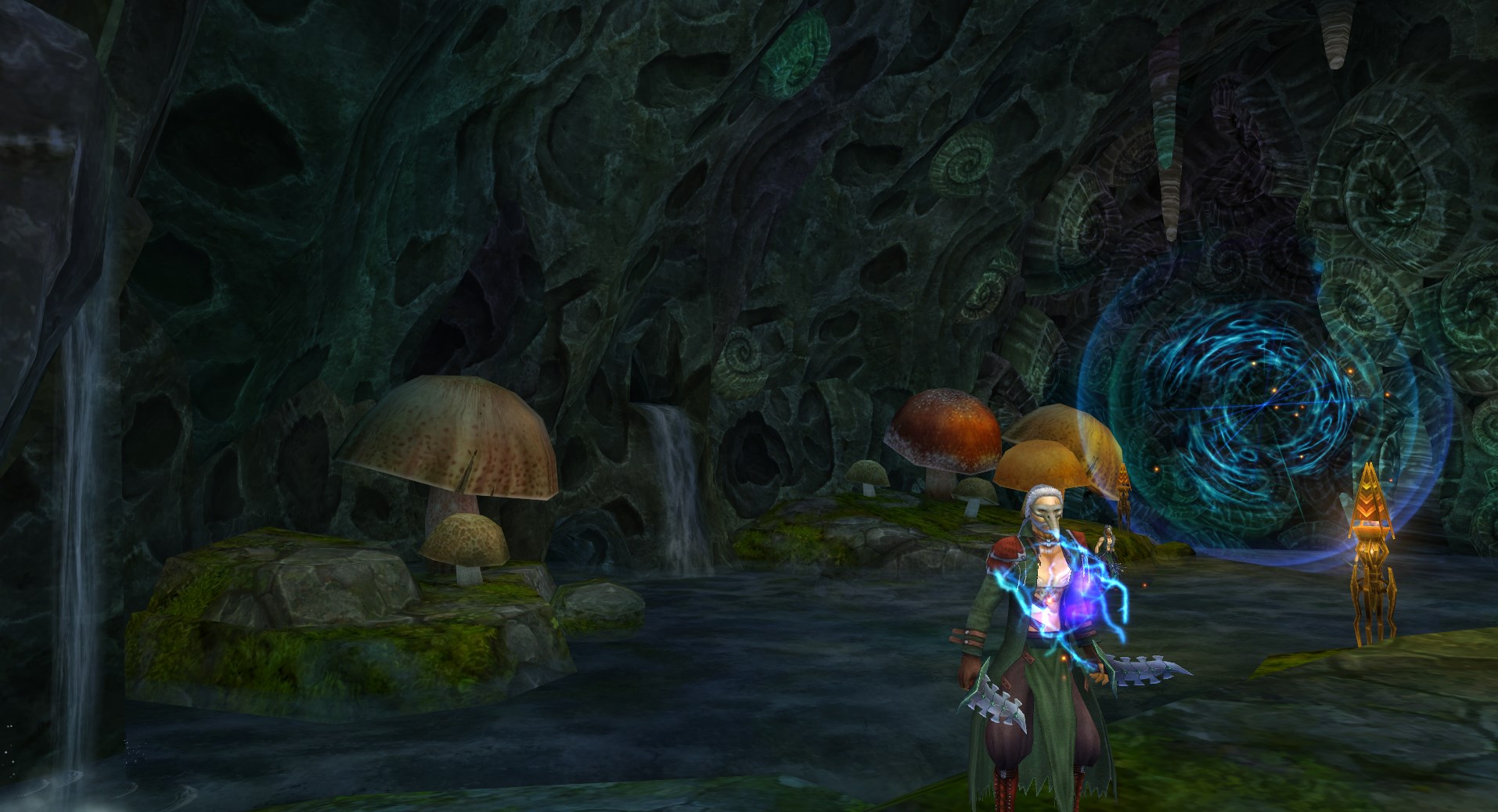 This dungeon is supposed for players level 95+ and contains 7 Bosses. The bosses will give you Ancient Mementos and Items with Set Skills.
¶ Landscape
In Splitwater Coast you will find different type of landscapes. In the south you will find a big beach with different buildings. The rest of the map is very green with many farms. The more north you go, the more mountains you will find.
In this zone you will find the following resources:
| | |
| --- | --- |
| Level 91 | |
| | Fire Mountain Tree |
| | Rainbow Stone |
| | Snow Grass |
| | Bleak Fir Wood |
| | Sea Crystal |
| | Moon Grass |