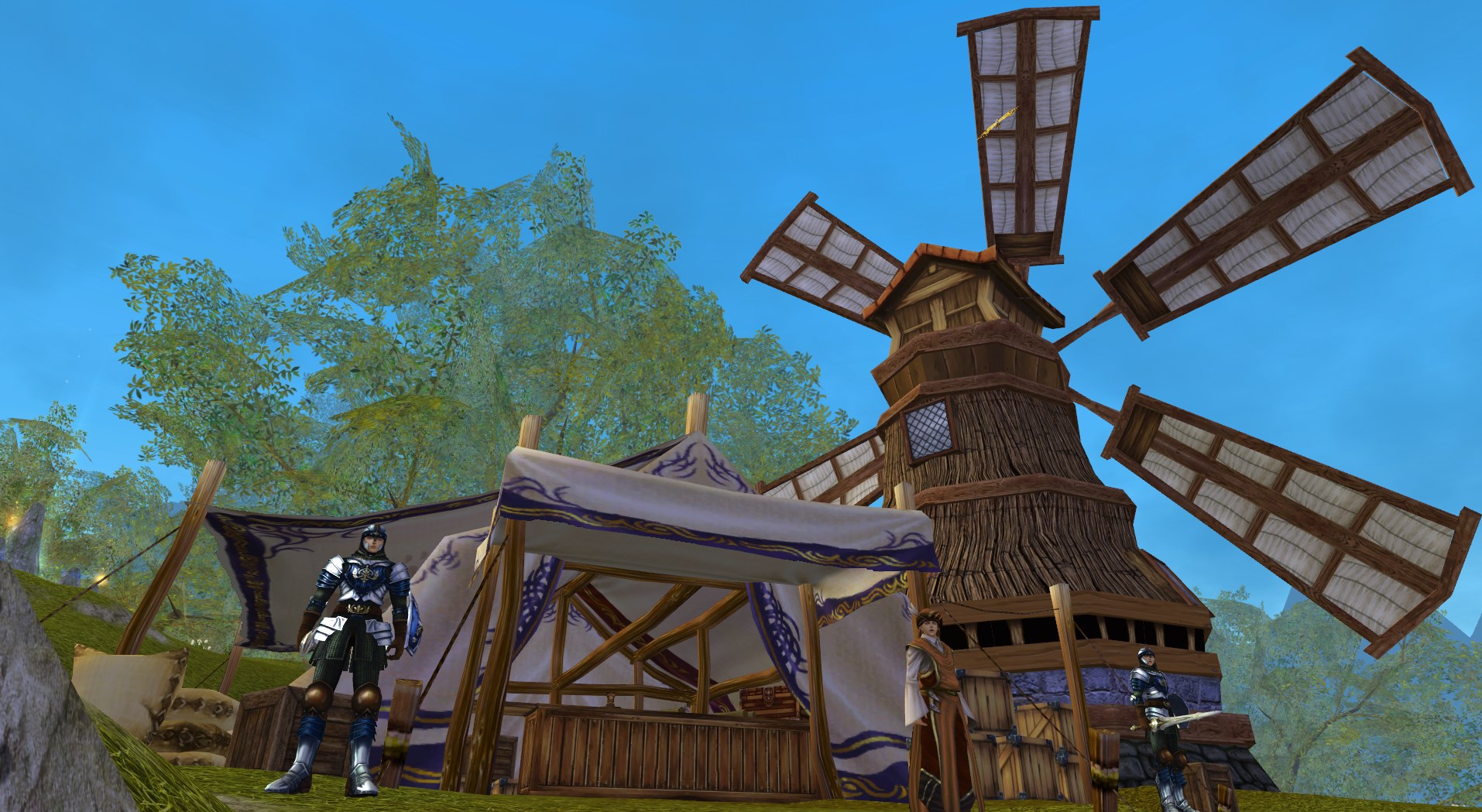 Howling Mountains is one of 3 starter zones in Chronicles of Arcadia. When choosing the Race Human, you will be starting here. In this zone Quests are from Level 1 to 10. The main village is Logar, where you will also find the Housemaid, Auction House, and the Mailbox. Another village is Pioneer's Colony, where you will start with new characters.
Zone ID# 1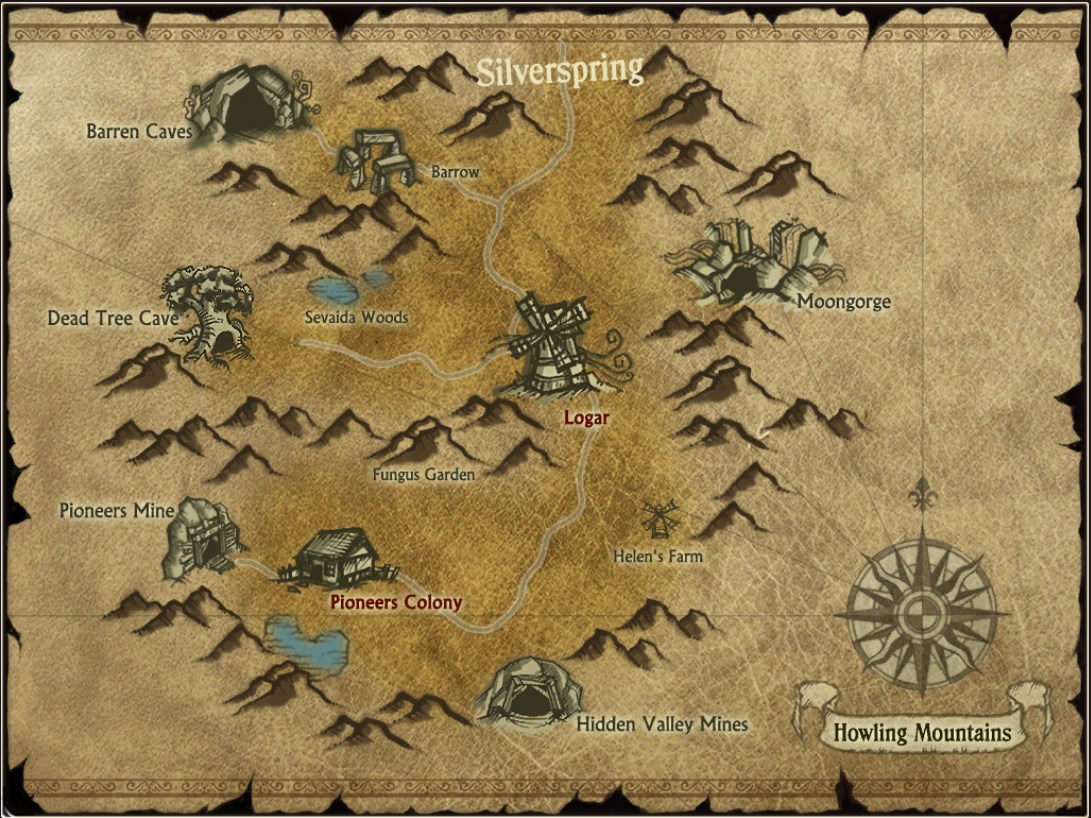 ¶ Caves and Dungeons
The zone has 5 different caves:
Pioneers Mine
Hidden Valley Mines
Dead Tree Cave
Barren Caves
Moongorge
In these you will have to go while doing various quests.
This zone also has different Dungeons:
Barren Caves
Cave of the Water Dragon
Cavern of Trials
Fungus Garden
Windmill Basement
Into the Cavern of Trials, you will have to go when doing the Quest "Things That Go Bump In The Night" and kill the Hungry Greyce, a Level 12 Elite Monster.
The Barren Caves is in the Cave in the north-west of the Howling Mountains. If the portal is not visible, click the Boxes to remove them.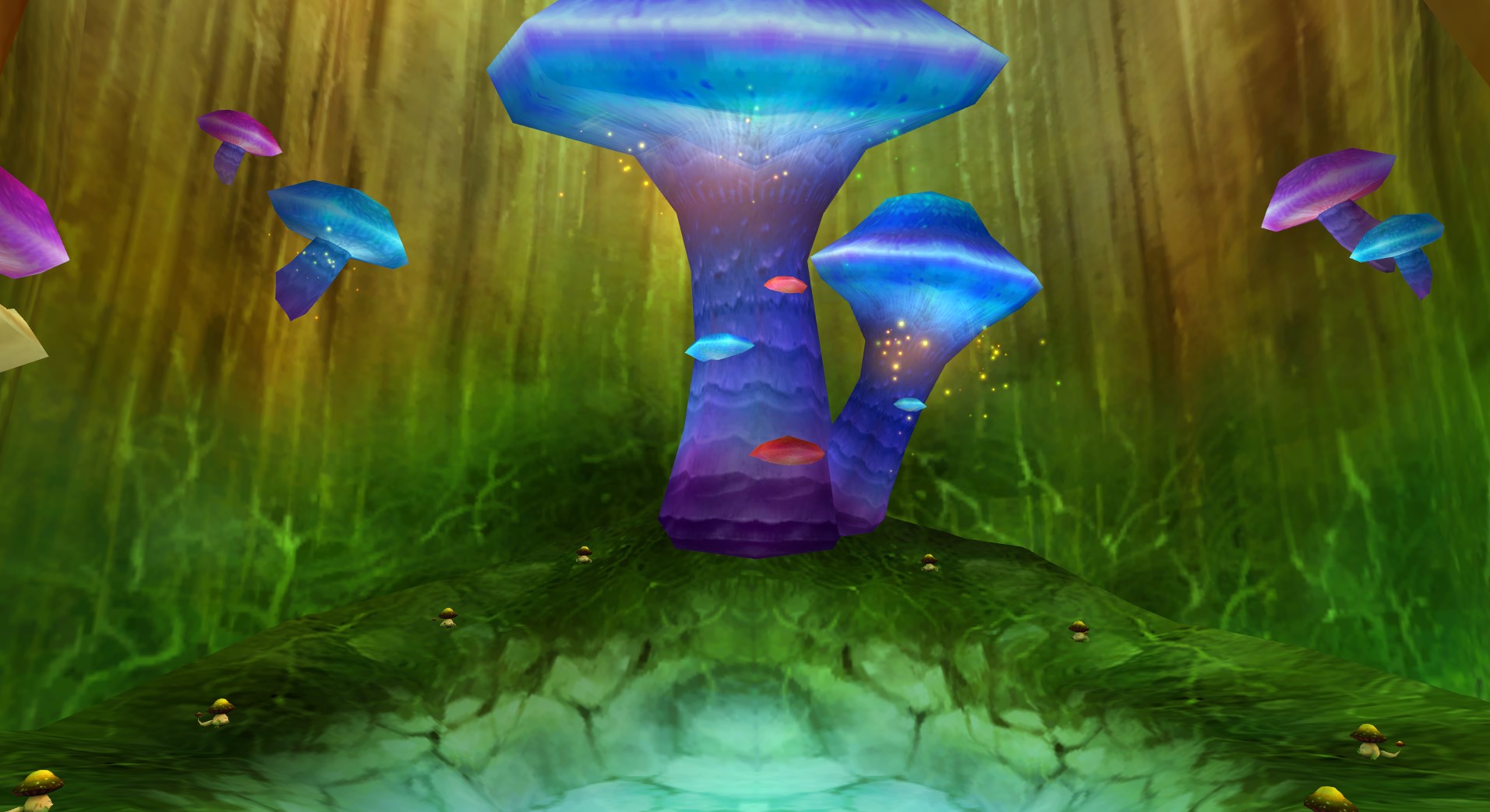 In this Dungeon, you will find Mist Emerald.
The Fungus Garden is a little Dungeon in the north of the Pioneers Colony.
You won't get any loot out of it, but if you talk to the NPC Nicolas in the entrance, he will give you a quest.
As reward, he will give you a Fungus Pet – Summoning Book, which will disappear after 720 hours.
The Windmill Basement is a hidden Dungeon under the Windmill in Logar. With the loot from the Dungeon, you can build level 15 gear and weapons. Recipes for it, you can buy from Uncle Kaga. See the Windmill Basement Guide to see the tactics of this Instance.
This dungeon is for player Level 55+. To be able to enter, you will have to do Quests in other zones. See more in the Cave of the Water Dragon Guide.
| | |
| --- | --- |
| | Bubsitan |
| | Pirlanok Servant |
| | Ravenous Kalod |
| | Hillarzu the First |
| | Lost Soul of Tifka |
| | Beruda Lize |
In this zone you will find the following resources:
| | |
| --- | --- |
| Level 1 | |
| | Ash Wood |
| | Zinc Ore |
| | Mountain Demon Grass |
| | Chime Wood |
| | Flame Dust |
| | Rosemary |
| Level 8 | |
| | Willow Wood |
| | Tin Ore |
| | Beetroot |
| | Stone Rotan Wood |
| | Cyanide |
| | Bison Grass |