¶ Yrvandis Hollows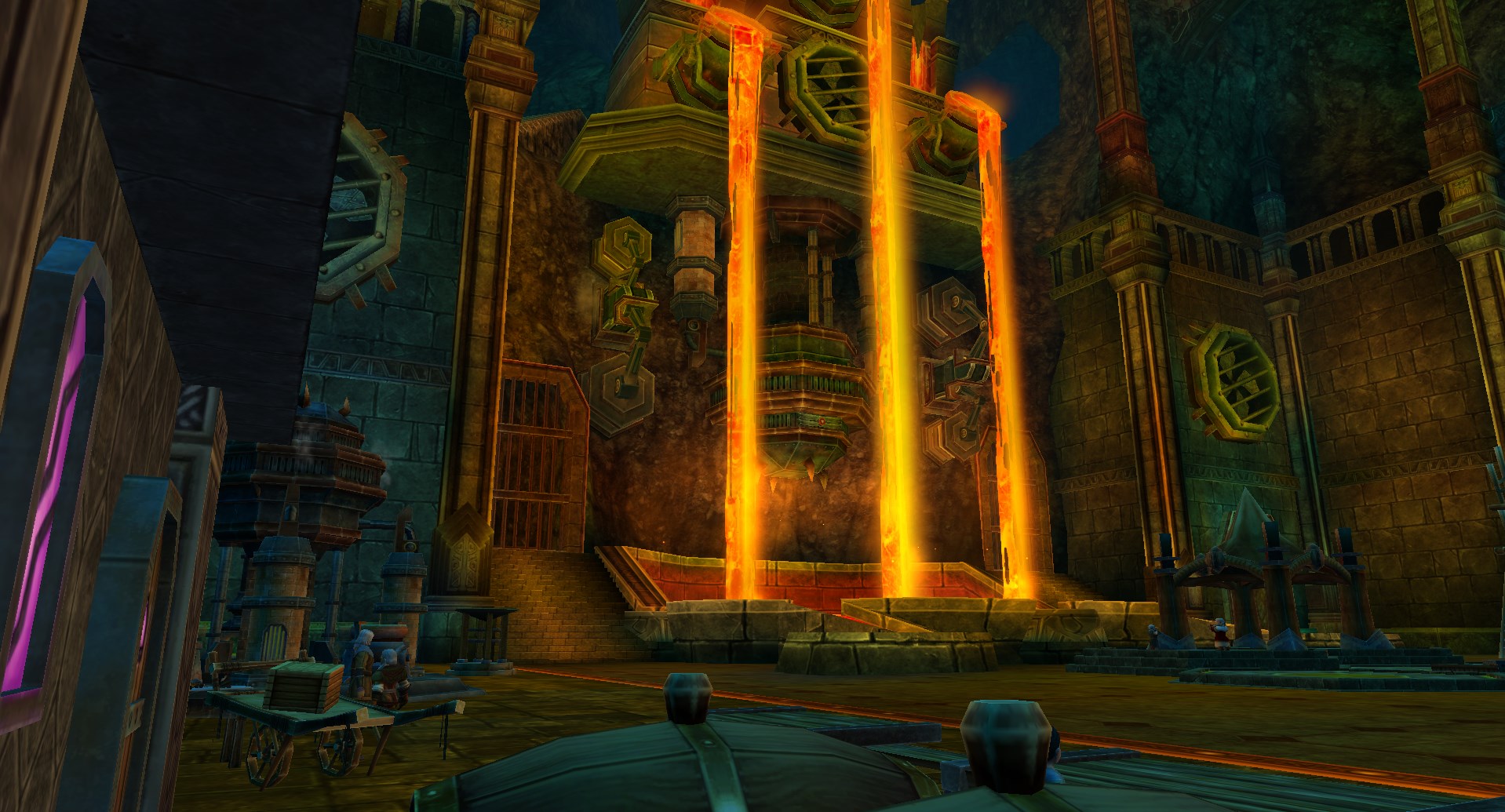 Yrvandis Hollows is one of 3 starter zones in Chronicles of Arcadia. When choosing the Race Dwarf, you will be starting there. The Quests and monsters are from Level 1 to 10. The main city in this zone is Morfantas City, where you will find the Housemaid, Auction House, the Mailbox and the NPC for the Dwarf classes, as also an NPC for extracting Set Skills. If you are not a Dwarf and you want to quest in this zone, you won't be able to finish all quests.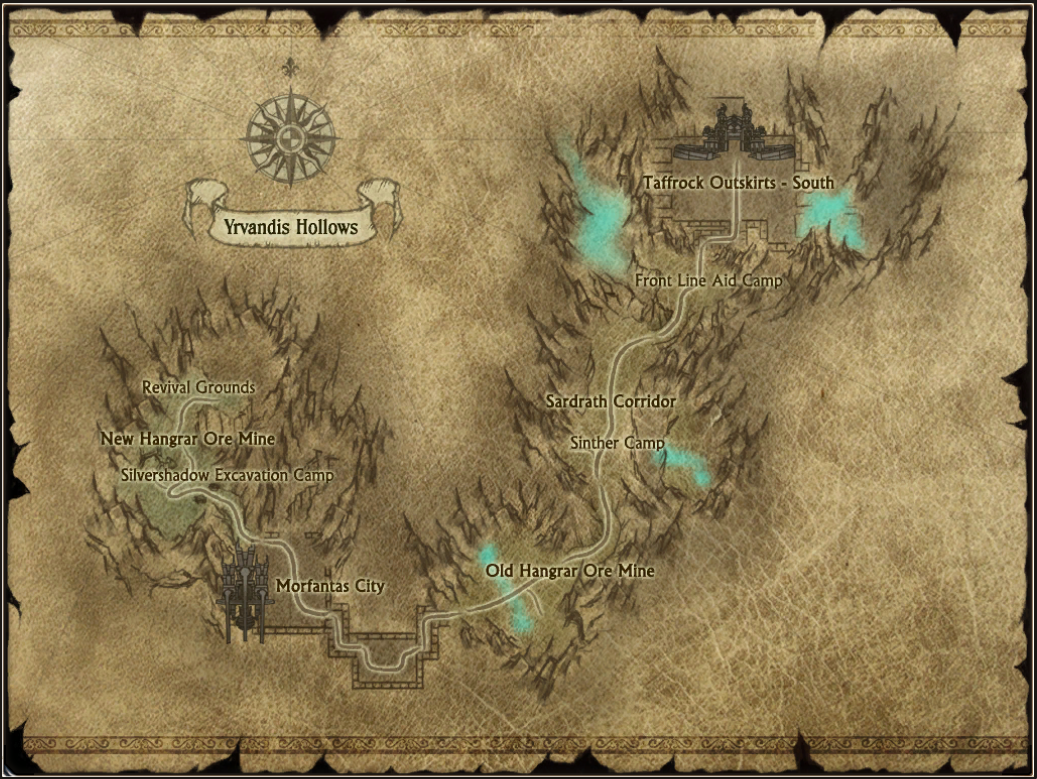 Zone ID# 31
Taffrock Southern District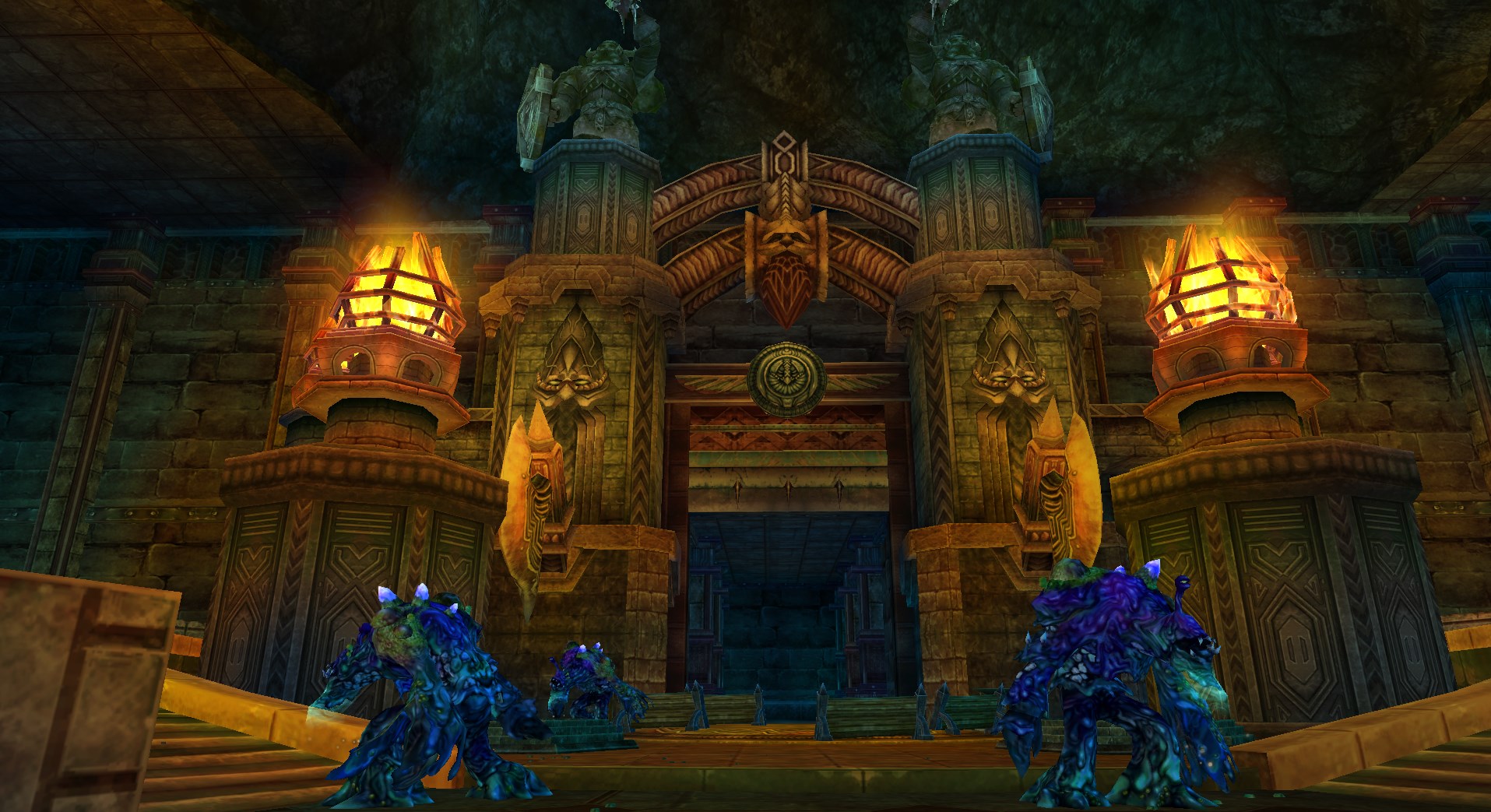 This solo instance is supposed for players from level 9+. Quests will lead you through it.
¶ Landscape
The whole zone is one big cave, but since everything is green and has plants, you almost don't notice. There even is a waterfall with a little river.
In this zone you will find the following resources:
| | |
| --- | --- |
| Level 1 | |
| | Ash Wood |
| | Zinc Ore |
| | Mountain Demon Grass |
| | Chime Wood |
| | Flame Dust |
| | Rosemary |
| Level 8 | |
| | Willow Wood |
| | Tin Ore |
| | Beetroot |