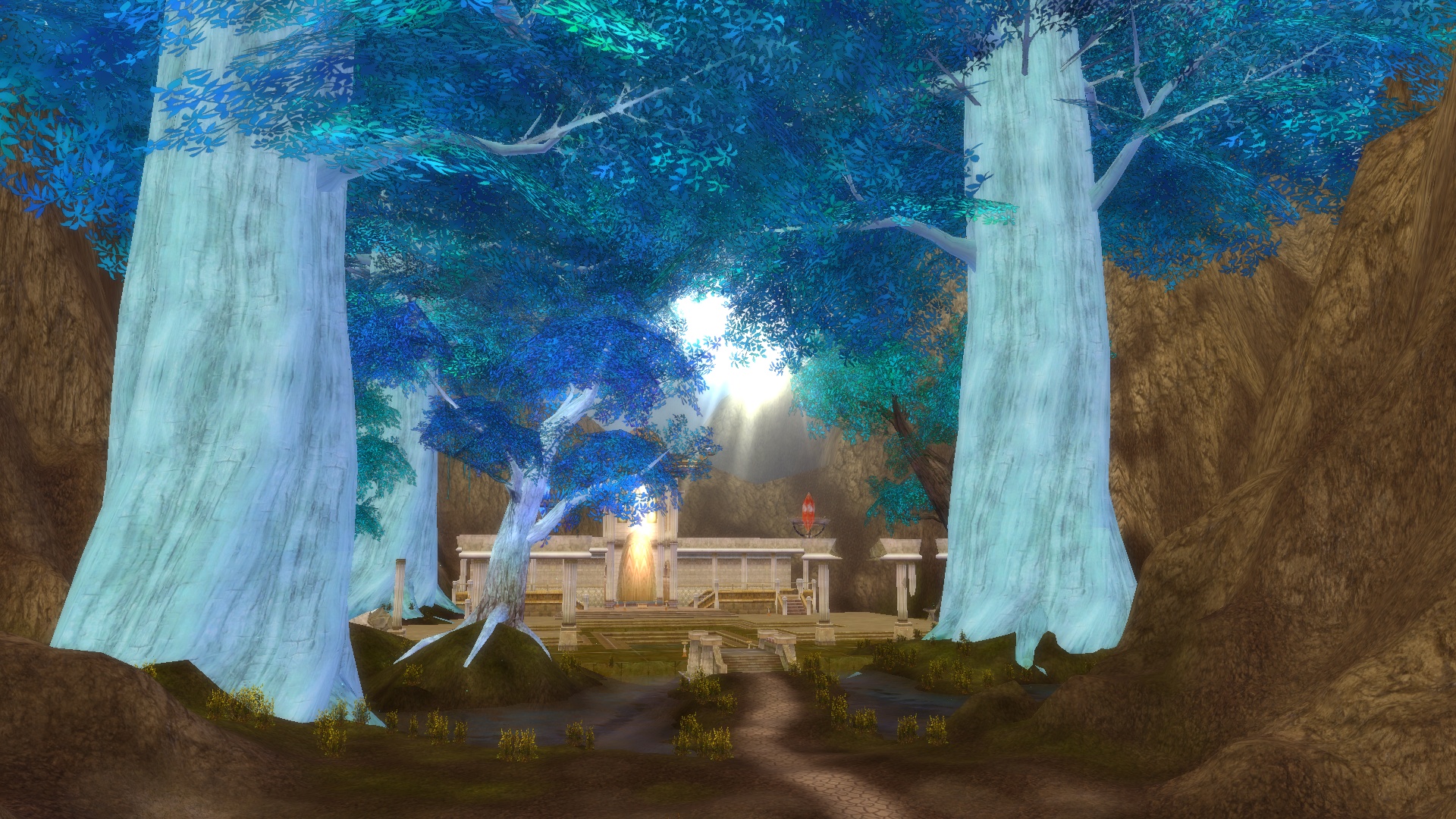 Chrysalia is connected to the Ancient Kingdom of Rorazan and Merdhin Tundra. The main village is called Sagthorne Camp. There you will find a Housemaid, Auction House, Mailbox and Black Codex NPCs. The quests and monster levels range from 72 to 75.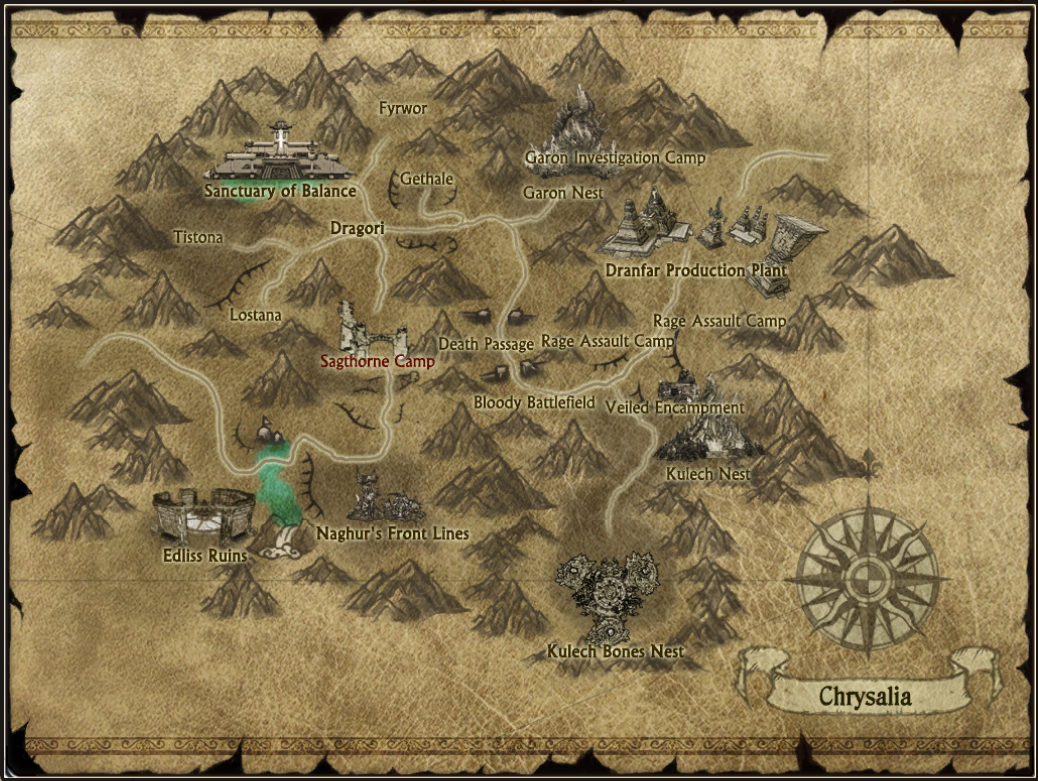 Zone ID# 23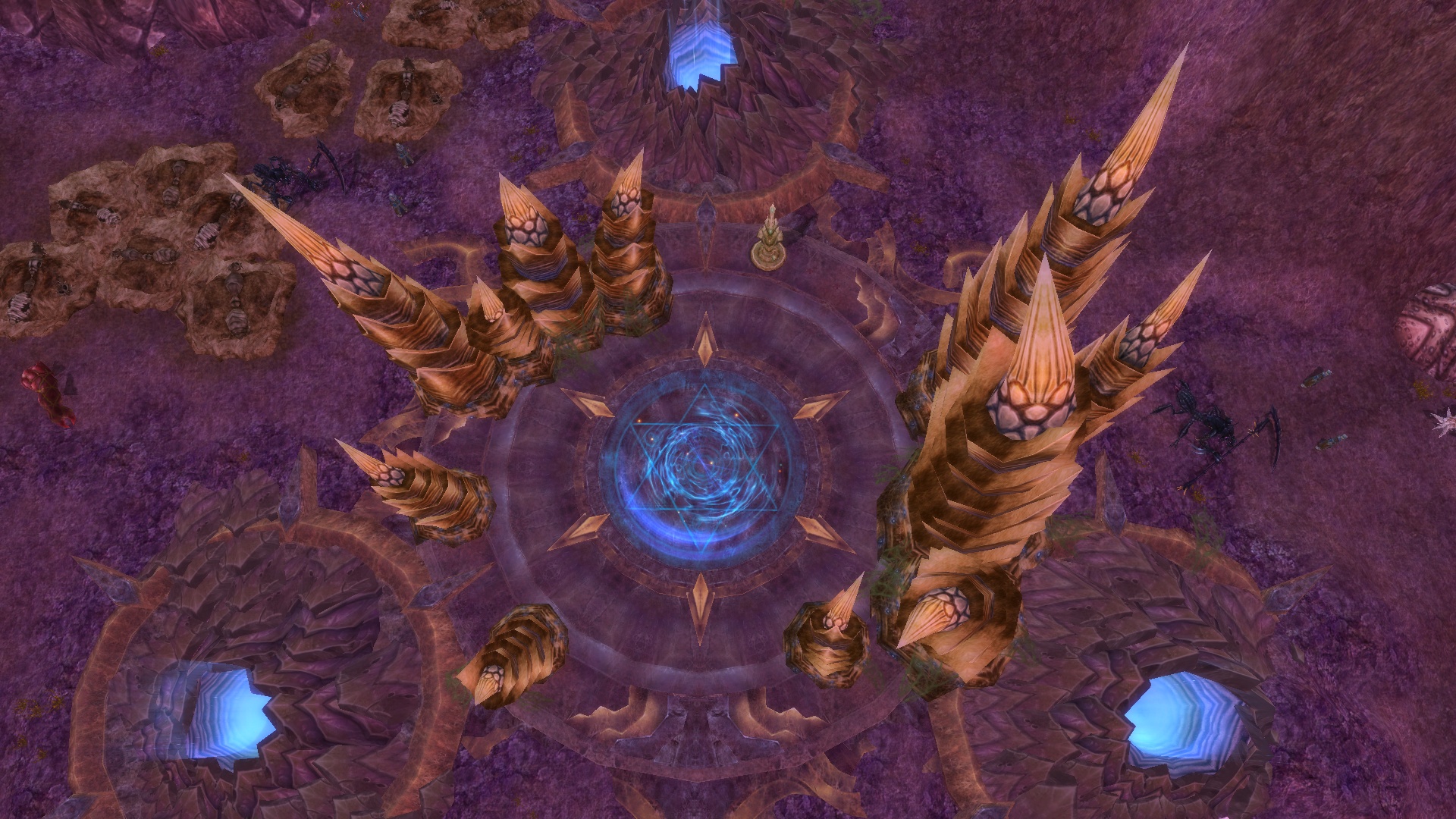 This instance for 12 players has 7 Bosses. Each of them will give Ancient Mementos and gear with Set Skills.
¶ Landscape
The zone is riddled with war. Everywhere you will find NPC fighting and see old battlefields. The landscape itself is very rocky and mountainous. In the north, you will find the Sanctuary of Balance, where you can fulfill your level 70 elite quest (but take care of the fairies) and in the south you will find the instance.
In this zone you will find the following resources:
| | |
| --- | --- |
| Level 71 | |
| | Stone Pine |
| | Rein Crystal |
| | Dovetail Flower |
| Level 75 | |
| | Todo Ginkgo Tree |
| | Olegan Stone |
| | Thunderhoof Grass |