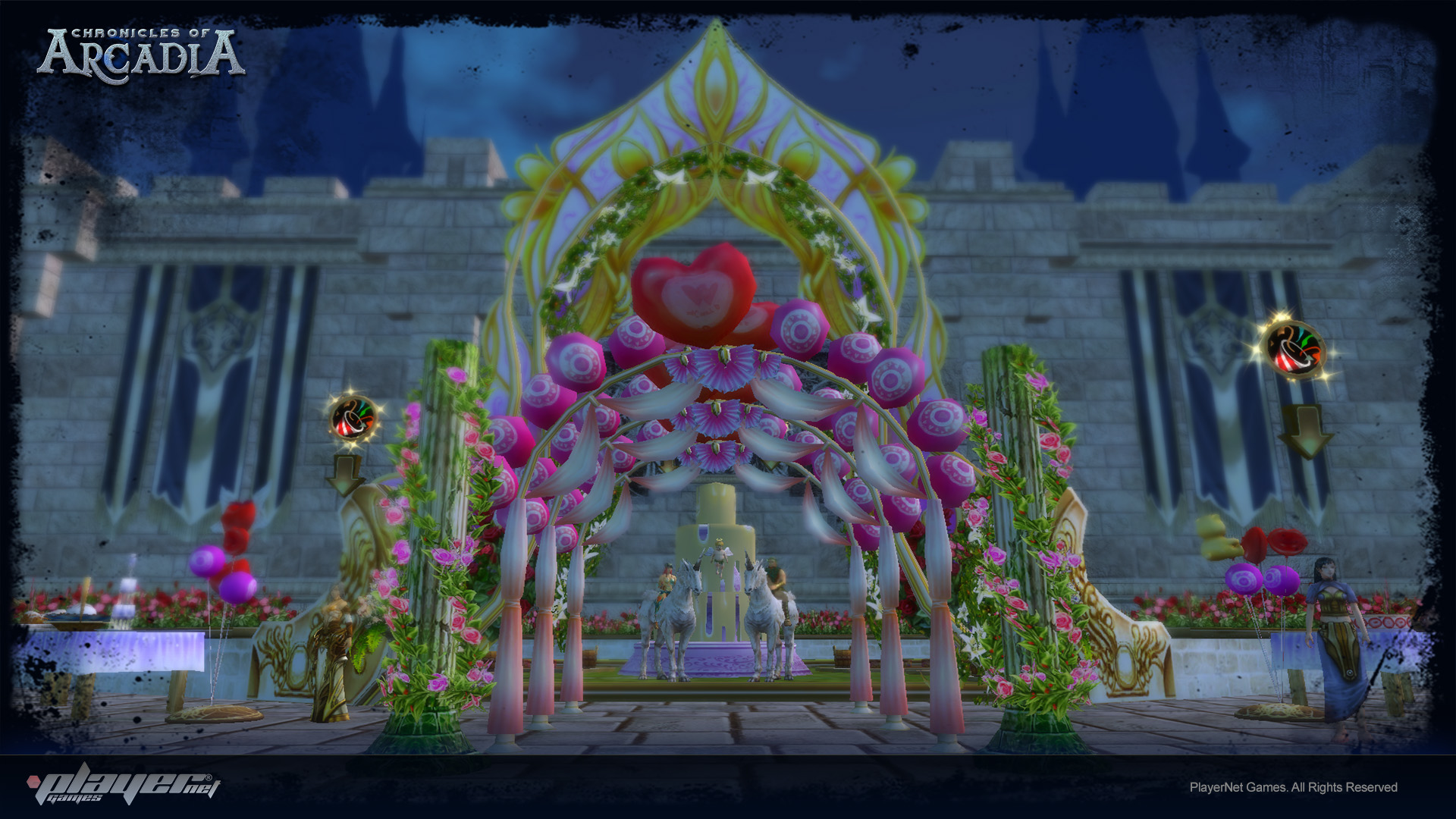 Roseheart
Heartbreaker
Flower God's Messenger
Seeker of True Love
Love Guardian
Faithful Love
Everlasting Love
Deliverer of Love
Protector of Love
Toss of Elegance
Flower God Knockdown King
Special Emissary on the Flower Committee
Master of Retrieval on the Flower Committee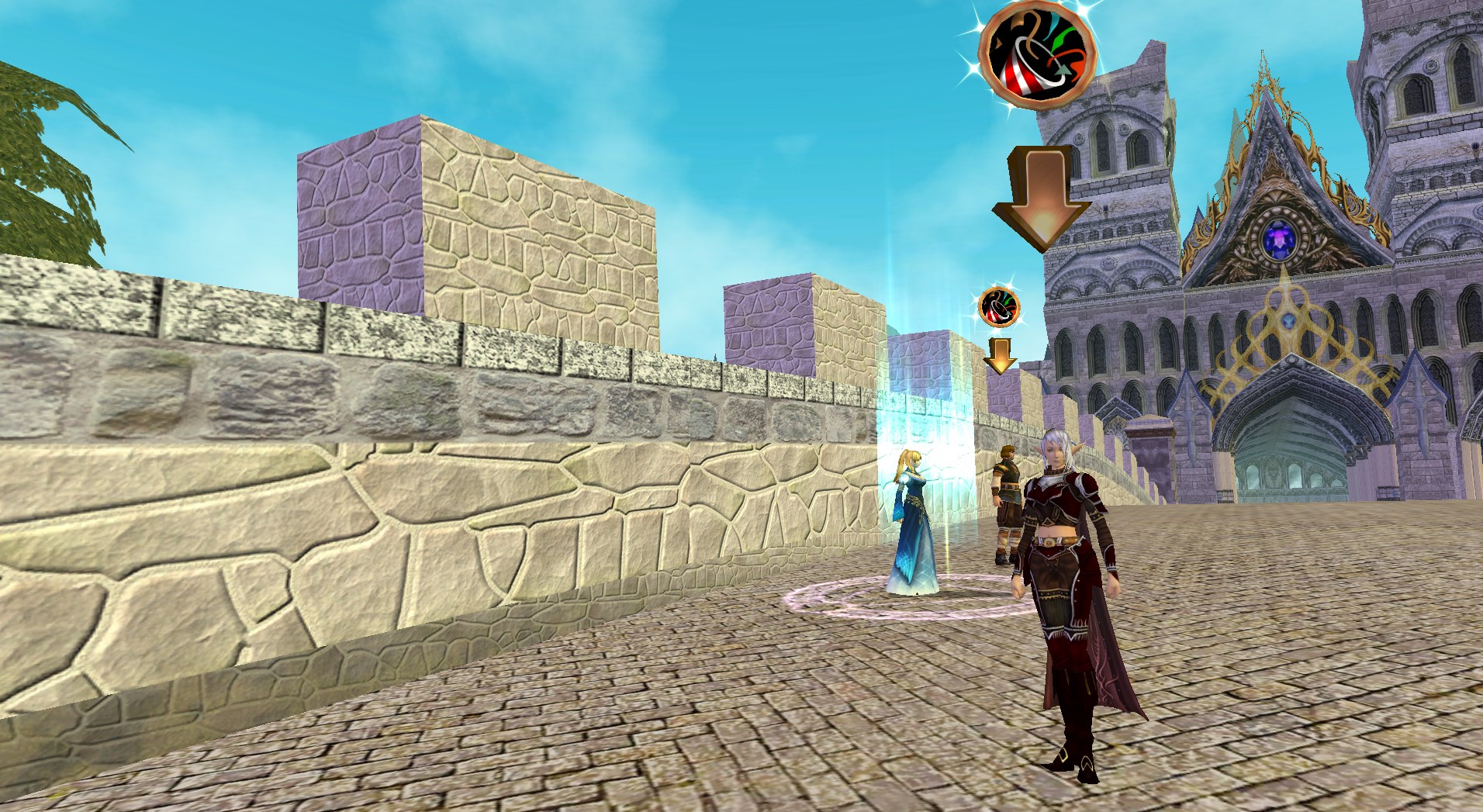 ‌Location: Varanas Bridge - Allen Romero
Find the Heralds of the Flower God.
Collier Balluga – Howling Mountains

lake at Pioneers Colony
lake at Sevaida Woods
left of the entrance of Moongorge

Noah Taylor – Varanas

Class Hall
Lower City East
Lower City West
Varanas Administration

Allen Hachem, Obsidian Stronghold

Hall of the Order Dark Glory, near Lajos Halka
Battle Square
Crafting Square
in the hallways

Jimmy Luchel, Thunderhoof Hills

near the cliff of the Herbalist Camp
Silverstar Camp
Tomara
Sternhorn
Engwor

Oliverra Marino, Kingdom of Lechif (Tergothen Bay)

on the wall over the wooden ramps
in the harbor on the ship
Beach left on the pier [18/72]
Beach right on the pier [19/55]

Jenna Shalteez

Varanas between bridge and wishing well
Varanas plaza in front of the auctions house
entrance of Kingdom of Lechif
Dalanis, between Central District and Old City District
Dalanis, in front of the palace
Obsidian Stronghold, from Battle Square inside the Stronghold
Obsidian Stronghold, door in front of Hall of the Order Dark Glory

Liamu Binachi (right buff after searching him 4 times)

Dalanis palace
Dalanis between Central District and Old City District
Angren in front of the temple
Shador, in the middle at the fountain
Kingdom of Limon, left of the instance
Aren (Thunderhoof Hills) [38/39]
Aren central
Desert Limo in front of the instance
Kingdom of Kalon (Redhill Mountains) near the throne
Kingdom of Lechif at the big staircase

Liam Mancini, Instance entrances

Treasure Trove
Origin
Heart of the Ocean
Hall of the Demon Lord
Cyclops Lair
Raksha Temple
Kawak's Tomb
Grafu Castle
Sardo Castle
Tomb of the Seven Heroes
Titles:
Seeker of True Love - Find the Flower Spirit Envoys in the Howling Mountains, in Varanas City, and the Obsidian Stronghold and receive their blessings within one day.
Love Guardian - Find all Flower Spirit Envoys and received their blessings within one day.
Faithful Love - Found all messengers of the Flower God and received their blessing during the Flower Festival 5 times.
Everlasting Love - Found all messengers of the Flower God and received their blessing during the Flower Festival 20 times.
‌Location: Varanas Plaza, Logar, Thunderhoof Hills
Collect Lover's Passion and Cocoa Beans from monster. Milk from cows you will find in Logar or Carforn by feeding them Beetroot or other herbs.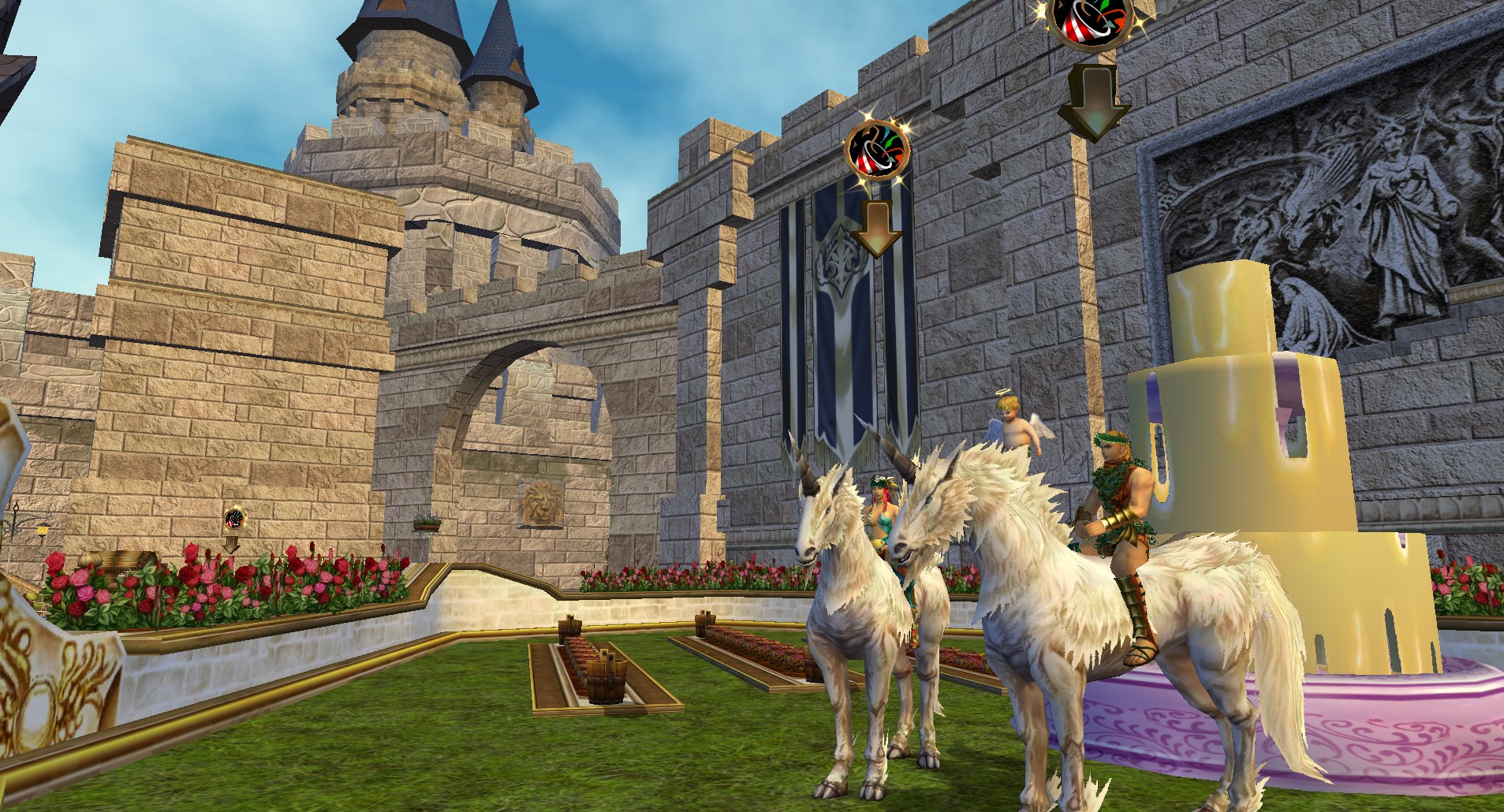 ‌Location: Varanas Central Plaza – Eva
You get a rose seed and a bottle of water with which you can then plant a rose in one of the pots. The difference between the 'protect the one I love' or 'look for love' options is the color of the roses planted.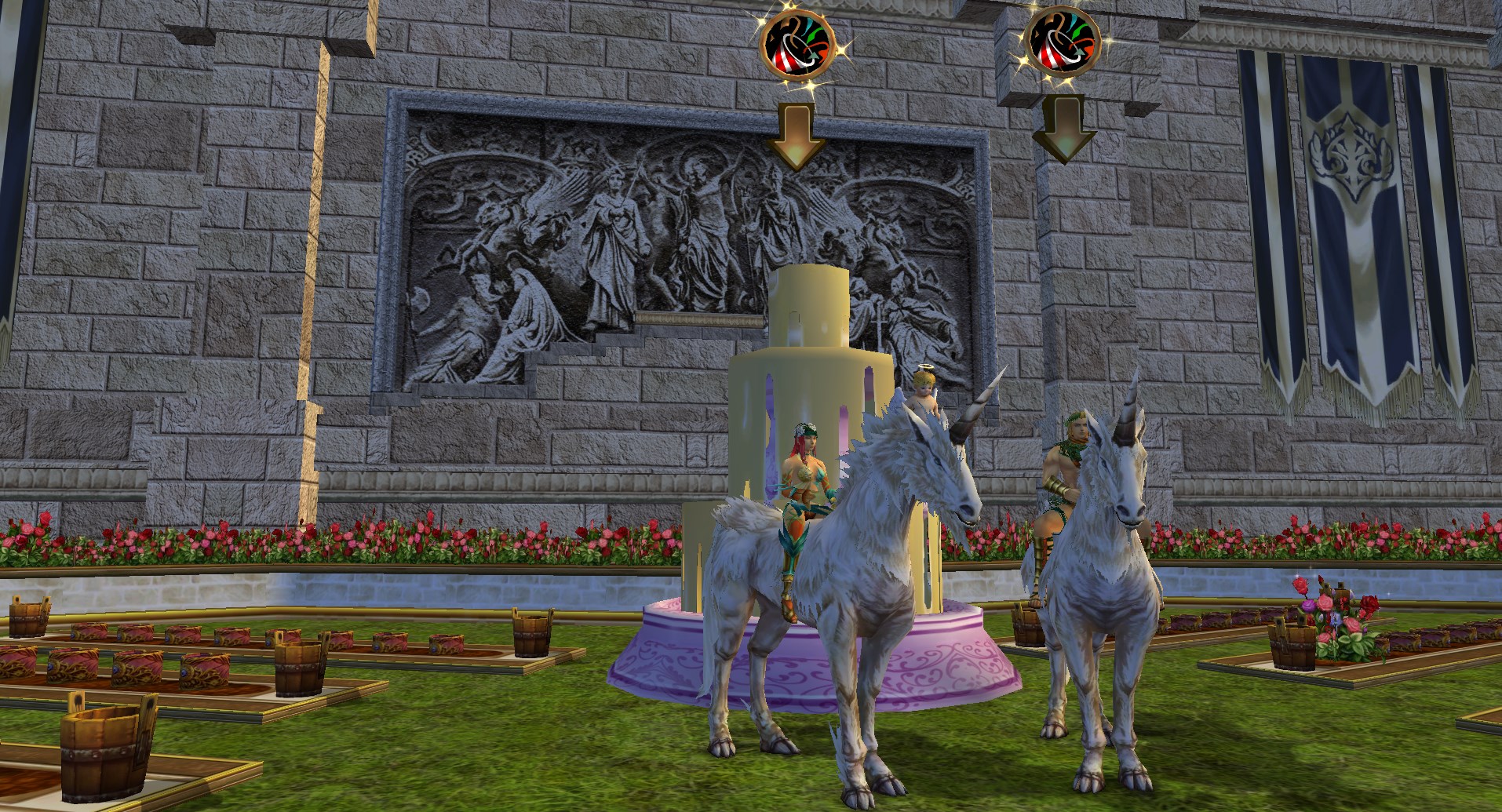 From time to time the plant will ask you for more water, or you will have to defend it from monster.
Rewards:
Flower God's Blessing
Romantic Rose (max 5x)
Flower God's Blessing Package
‌Location: Varanas Central Plaza – Adam
Get blessed by the flower god for a small fee!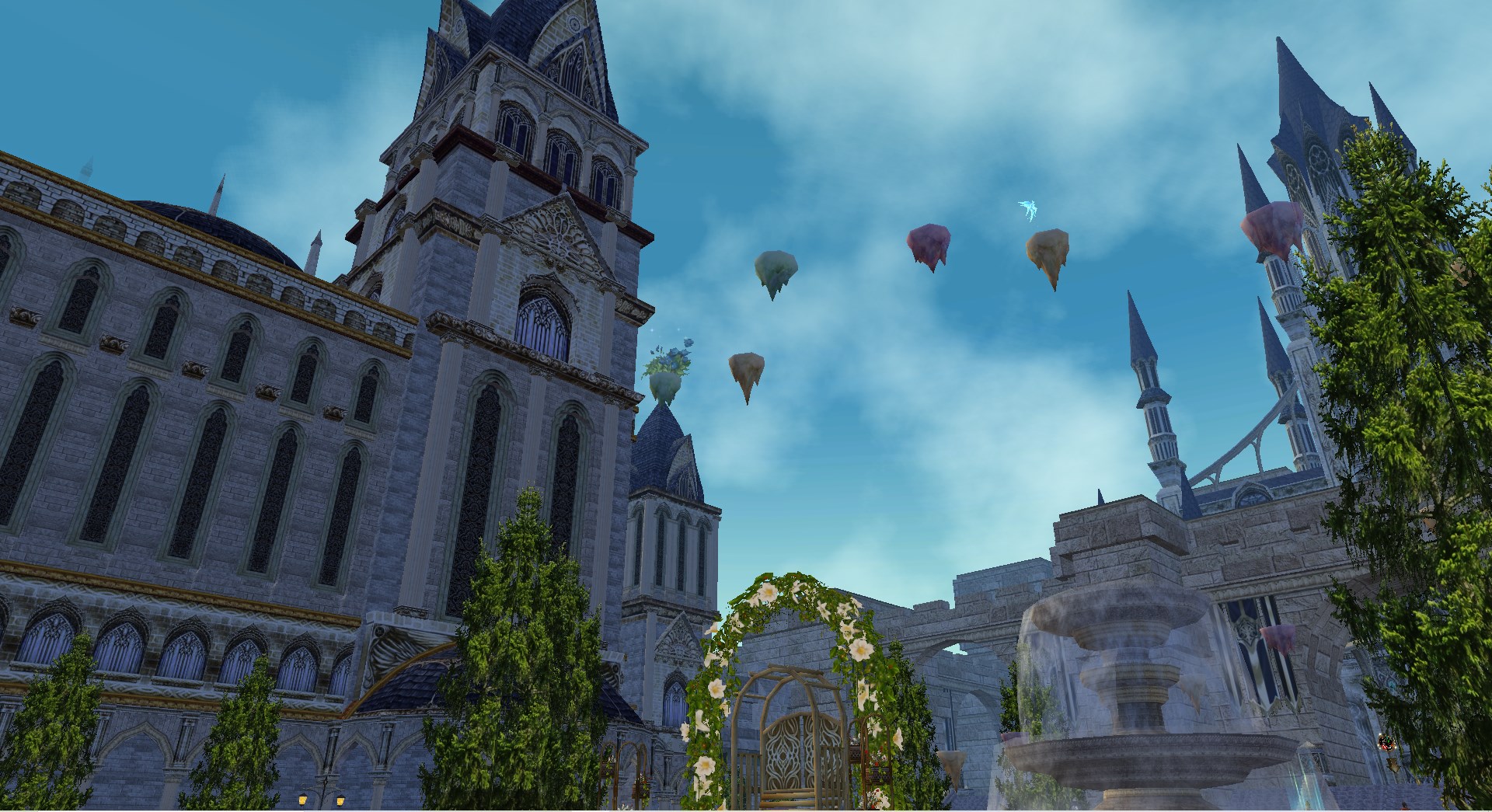 ‌Location: Varanas Central Plaza – Ayfur
Platforms float around the fountain on the plaza, some of which are only there temporarily, others permanently. This parkour of partly moving platforms has to be jumped. On the last platform there is a blue rose bush, which has to be collected.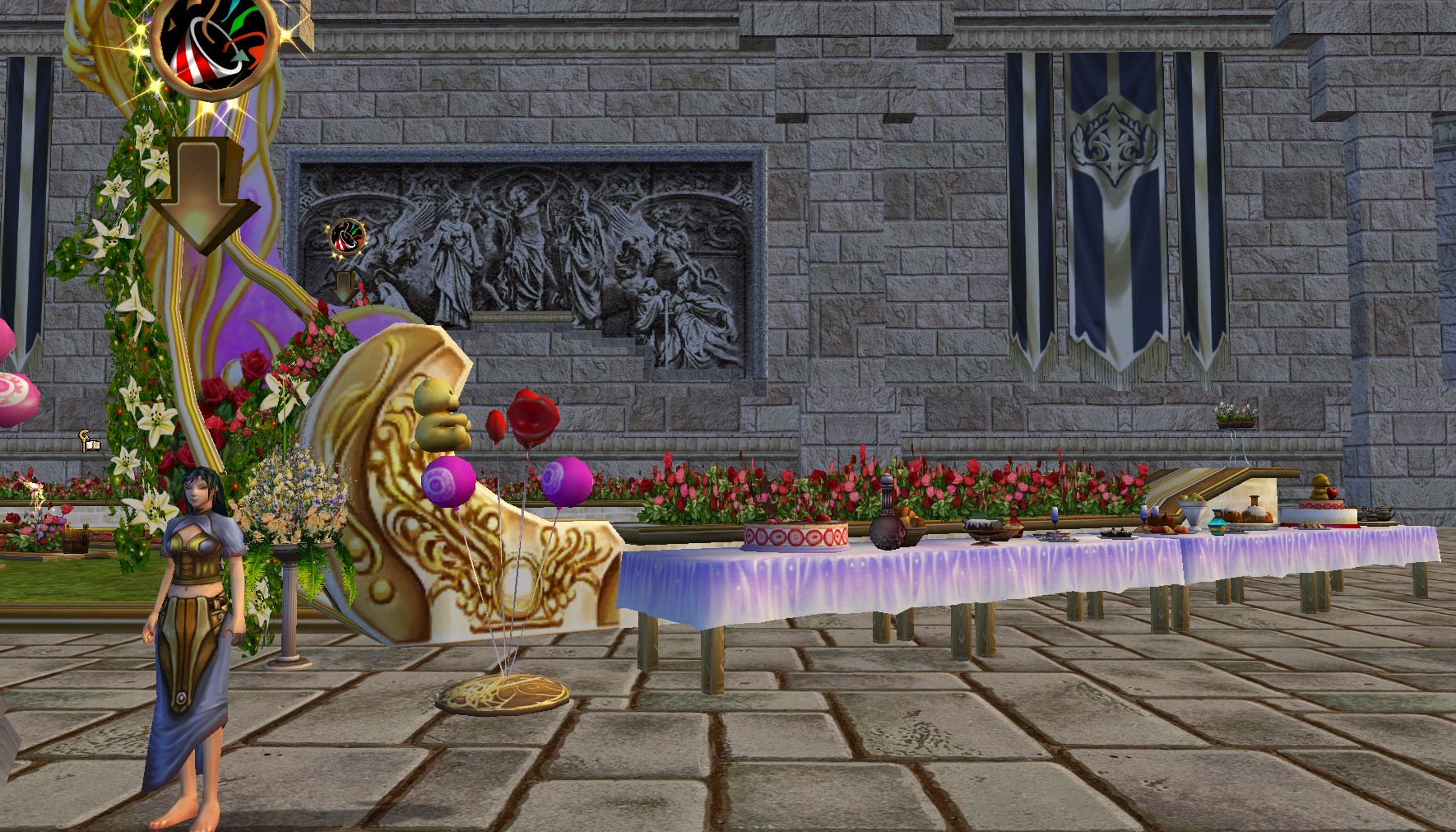 Location: Varanas Central Plaza – Evana Javelin
You get a Laplace Seed from the NPC, which you have to plant in your residence. Maturation time is 30 minutes. With the harvested pollen (Shining Laplace Pollen, runtime: 2 hrs.) you then go to the Vender Caravan near the Lake of the Magic Veil and apply it to the Ariana Grass. Pollination butterflies will appear, of which you must capture 5. To do this, stand behind the butterfly and apply the skill you get.
Reward: 1 x Flower Festival Certificate
After planting this seed twice, you will get another Quest:
Bring a bouquet of flowers to Namu Phel in Logar. From him you get a marriage proposal that you should hand over to Evana.
Reward (you can choose only one of both):
Deliverer of Love + 1 x Flower Festival Certificate (give the letter)
Protector of Love + 1 x Flower Festival Certificate (don't give the letter)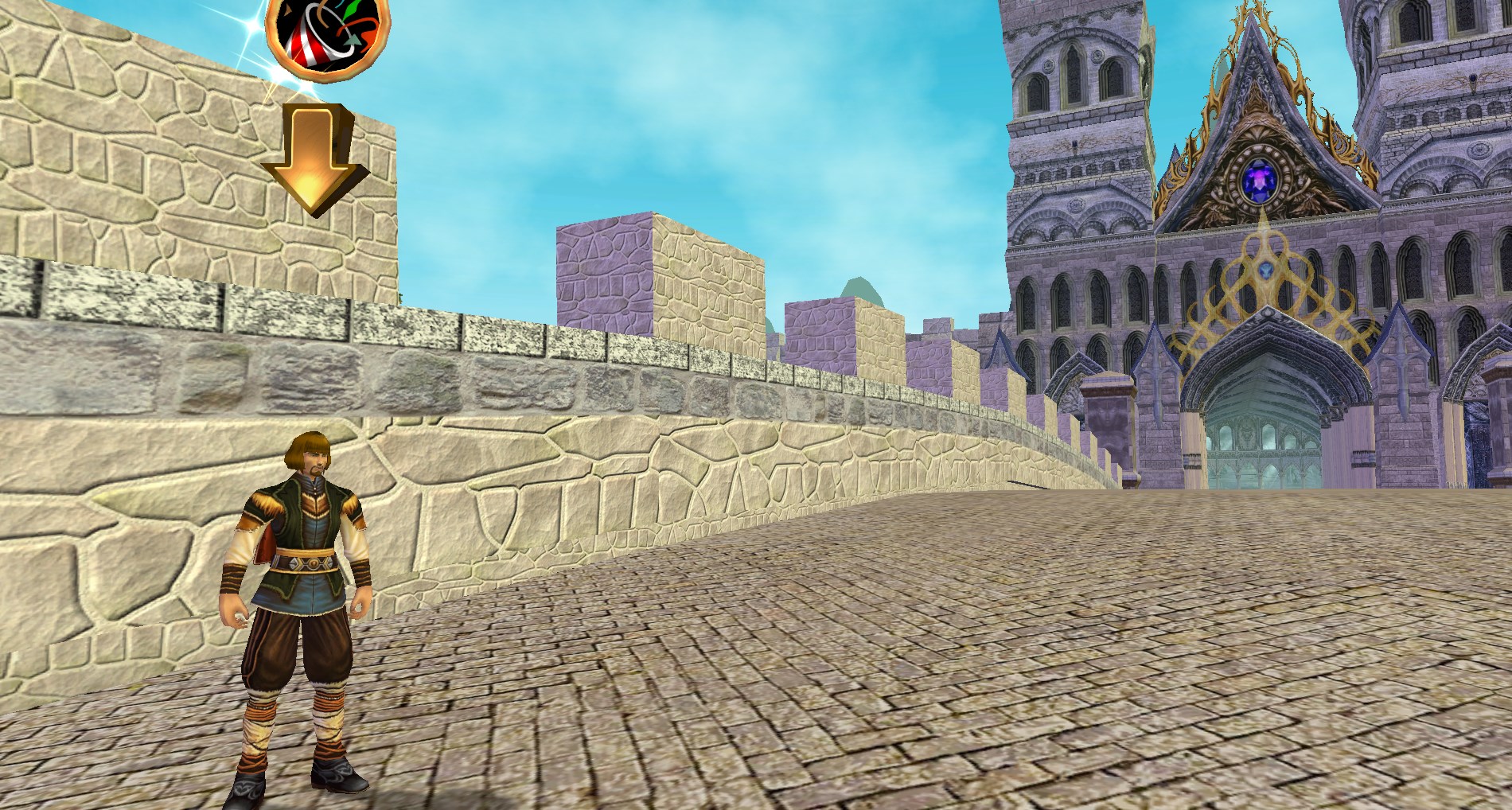 Location: Varanas Bridge – Gary Burton
Time: 12am, 12pm, 6pm (server time)
Title: Flower God Knockdown King (reach 47 points)
Fight with special skills against other players in a small arena.This is in Tagena at the Shrine of Oblivion.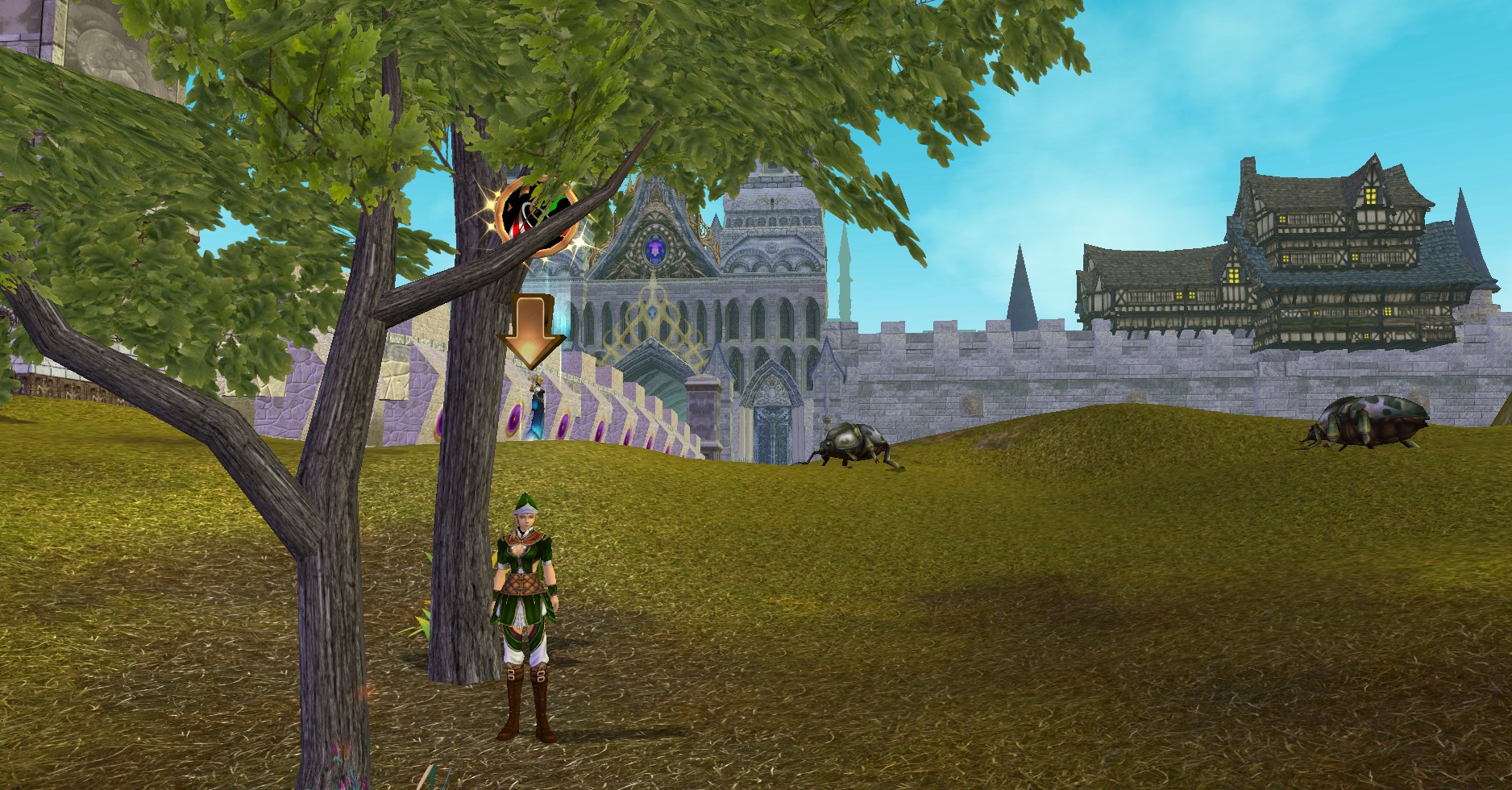 Location: Varanas Bridge – Captain Ali
Find the 4 parts in the chests.
You get 4 skills that you can use to avoid the guards:

Box of camouflage: Camouflage, but movement speed reduced by 35% for 12 sec.
Feint: distracts a guard for 10 sec.
Greased Lightning: movement speed increased by 40% for 15 sec.
Smoke bomb: hides you from the guards, you have to be followed by guards to do so
Coordinates
Willis, Varanas Central Plaza [43.0/40.6]
behind the bulletin board, Lower City West [28.6/43.8]
Hall of Wisdom, outer wall [68.4/50.1]
Conference Hall, top of stairs behind president [70.8/92.5]
Rewards:
6 x Flower Festival Certificate
Title:
Special Emissary on the Flower Committee (3min left)
Master of Retrieval on the Flower Committee (5min left)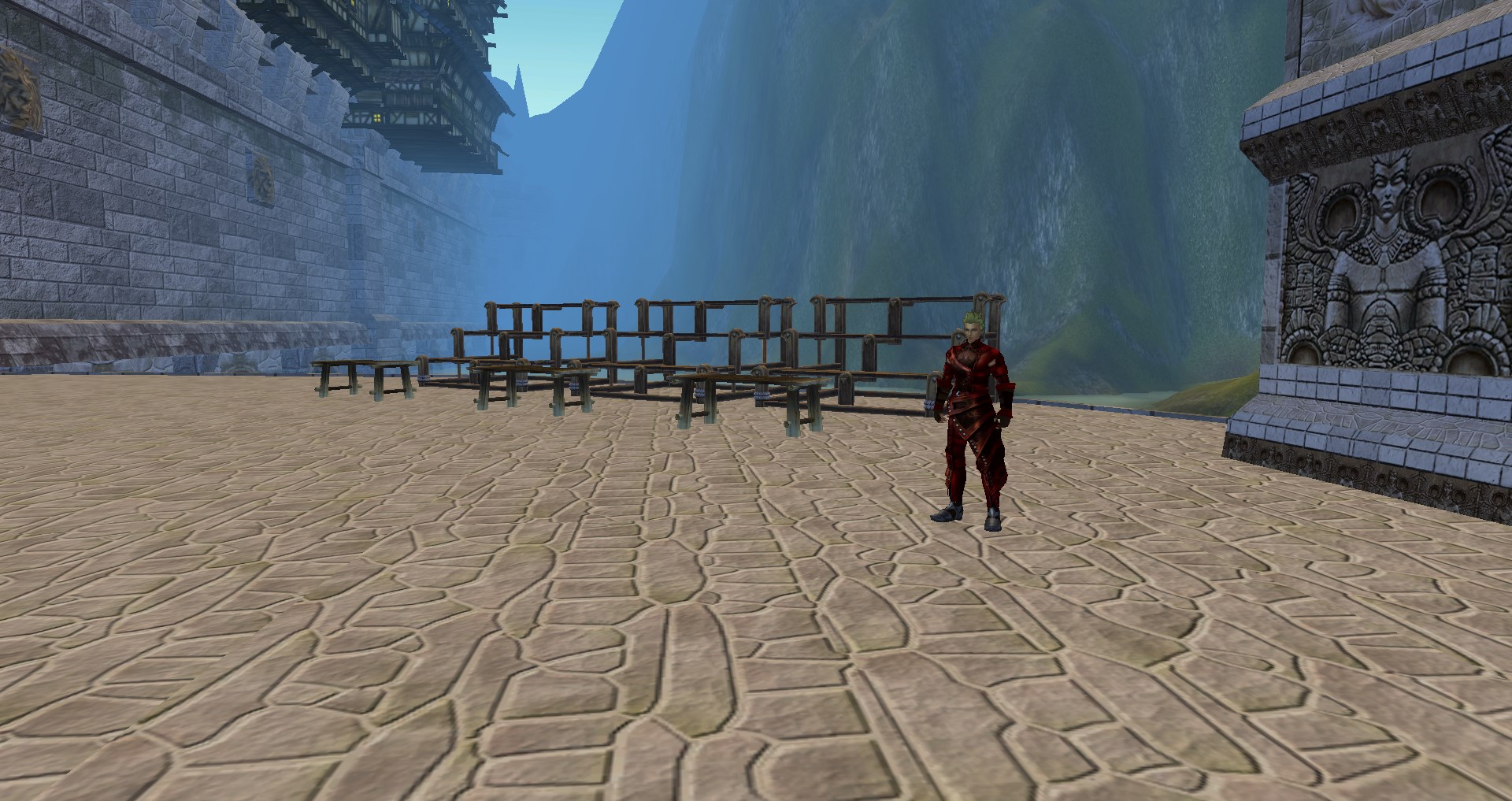 Location: Varanas Bridge – Nikljars Wulfft
From Nikljars you get the task to participate in the throwing game. The game is basically like throwing cans. With the skill you get to shoot the animals. Upon completion, you get "A special gift for Nikljars" which you can then exchange with him for flower festival participation certificates.
If you want to play again, you can also spend a transport rune for further attempt at Waysie Fleckstein.
Sheep: 1 point
Guinea Pig: 2 points
Kokomo: 4 points
Rewards depending on the number of points:
up to 40 points: 2x Flower Festival Certificate
from 41 points: 3x Flower Festival Certificate, probability on Mana Rose
from 51 points: 5x Flower Festival Certificate, guild mats, Title: Toss of Elegance
Location: Thunderhoof Hills – Sisaylin the Perplexed
In the context of a quest series you have to get various items, in order to receive a reward in the end.
Quest: Fresh Chicken Eggs
Bring 5 Fresh Chicken Eggs from the chickens in Sternhorn to Lunilla the Annoyed.
Quest: Thick Creamy Milk
Bring 5x milk from the cows in Engwor to Saska the Gloomy. Feed the cows with the received Mountain Devil Grass. If the grass is not enough you can get more from Lunilla.
Quest: Important Filling
Bring 5x Minced Meat from Attentive Boshis to Sisaylin the Dumbfounded.
Quest: The Last Ingredients
Bring 3 Big Bones [62.7/75.1] and 5x Honey [57.7/64.7] to Princess Duomilla [54.7/54.4]. As a reward you will get 3x Flower Festival Pie.
Bring the Flower Festival Pie to Sisaylin the Perplexed:
Reward:
3 x Flower Festival Reward Pie
1 x Flower Festival Certificate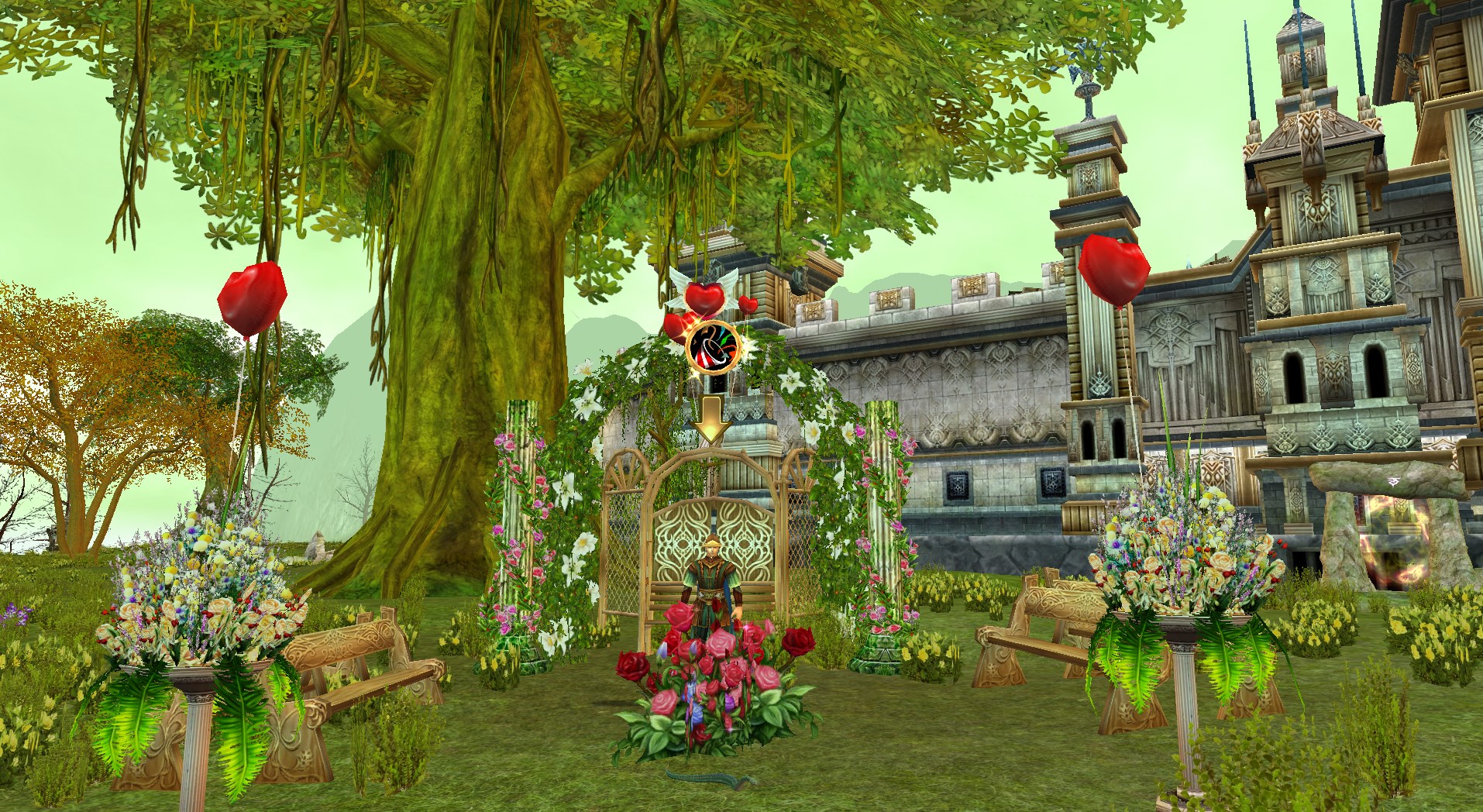 Location: Thunderhoof Hills – Auermo
This event consists of several quests.
Auermo's Confession (can be done several times)
Find 5 Legendary Blue Roses [61.1 / 66.6] and with the help of the map Auermo gives you "Buried Objects" and bring everything to Hertha [55.5/54.1].
As reward you will get 1 x Flower Festival Certificate.
Buried Objects
It is random which item you have to look for.
Small Locked Wooden Box (Engwor):
near the pier [51.1/67.4]
on the shore
next to a house [50.6/65.2]
at the destroyed eastern fence [52.6/67.2]
at the big tree [47.5/66.2]
Worn Cloth Puppet (Medanor):
near a big tree [36.5/53.8]
at the entrance along the wall
near the mound [35.8/52.5]
near a house [35.8/52.5]
Silvery-White Necklace (Sternhorn):
next to the house on the hill [58.9/60.2]
at the hole in the south wall
at the mound [57.9/60.8]
Hertha's Letter of Reply
Give the letter you get from Hertha to Auermo. But you must meet the condition to have fulfilled every of Auermo's Confessions (found Wooden Box, Cloth Puppet and Necklace).
As reward you will get 1 x Flower Festival Certificate.
True Love and Miracles
Return the Bright Blue Roses to Auermo. The condition for this quest is to have completed Auermo's confession 7 times. As reward you will get 2 x Flower Festival Certificate.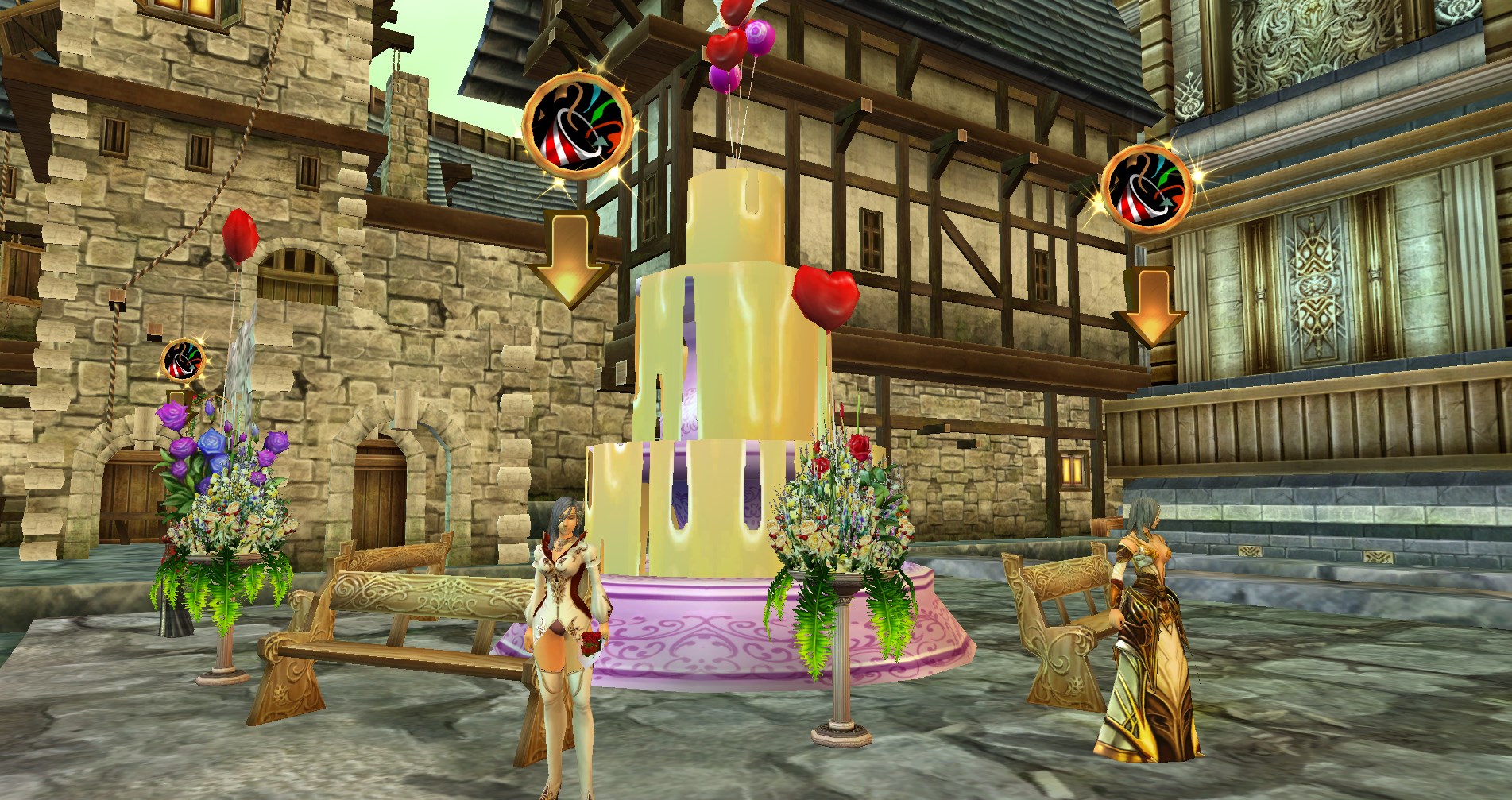 Location: Dalanis – Karlindola
You get 5 Lilies of Love from Karlindola via the option "Redeem Lilies of Love". These flowers can be used on other plyers and both you and the player will get a 30% drop rate buff for 10 minutes. The other player also gets a Wild Lily in their inventory.
Titles:
Roseheart – 30 Roses in total
Heartbreaker – trade 123 Wild Lily
Flower God's Messenger - Get the heartbreaker title and give some additional Wild Lily to Karlindola
During the festival you can exchange Wind Zodiac materials and Aero Draconaris for a Draco Pet.
You can get festive chocolate for the exchange of 1 transport rune at Karlindola in Dalanis.
In exchange for 999 gold you can get the Blessing of the Flower God (as an item) from Adam.
In exchange for 5 love chocolates you can send a love message at Owen Harkins in Varanas Central Plaza, which will be displayed for everyone to see.
Reward for 10 Wild Lilys:
1 x Flower Festival Certificate
Reward for 30 Wild Lilys:
1 x Flower Festival Certificate, 1 x Flower Festival Event Voucher Package
Reward for 50 Wild Lilys:
2 x Flower Festival Certificate, 2 x Flower Festival Event Voucher Package
Reward for 123 Wild Lilys:
4 x Flower Festival Certificate, 4 x Flower Festival Event Voucher Package
Reward for 4 x Flower Festival Certificate:
Flower Festival Happiness Package
Flower God's Blessing Package