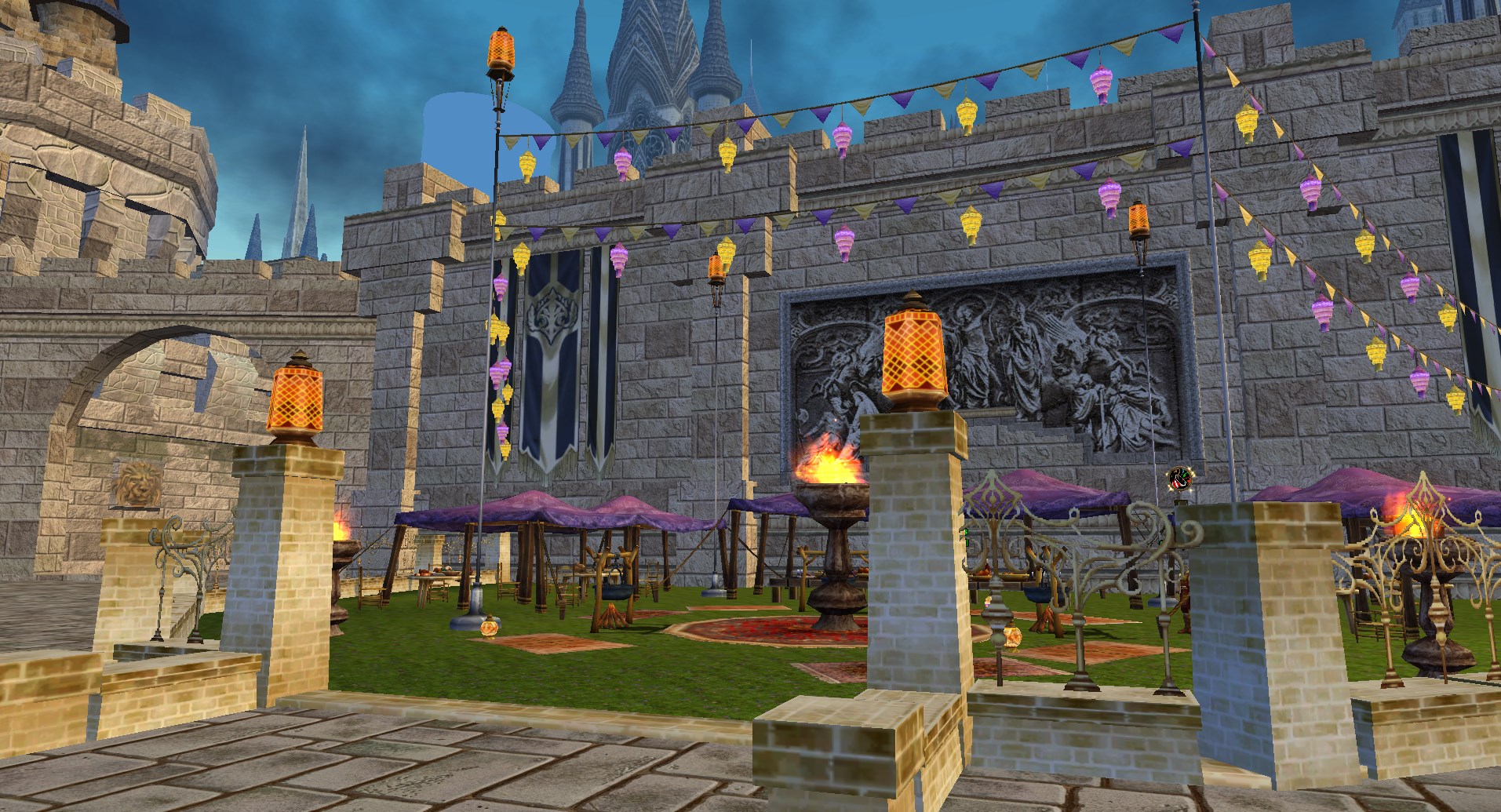 Thysdyr's Bane
Thysdyr Hunter
Supreme Chef
Sir Explode-a-Pot
Disgusting Green Organism
Highscore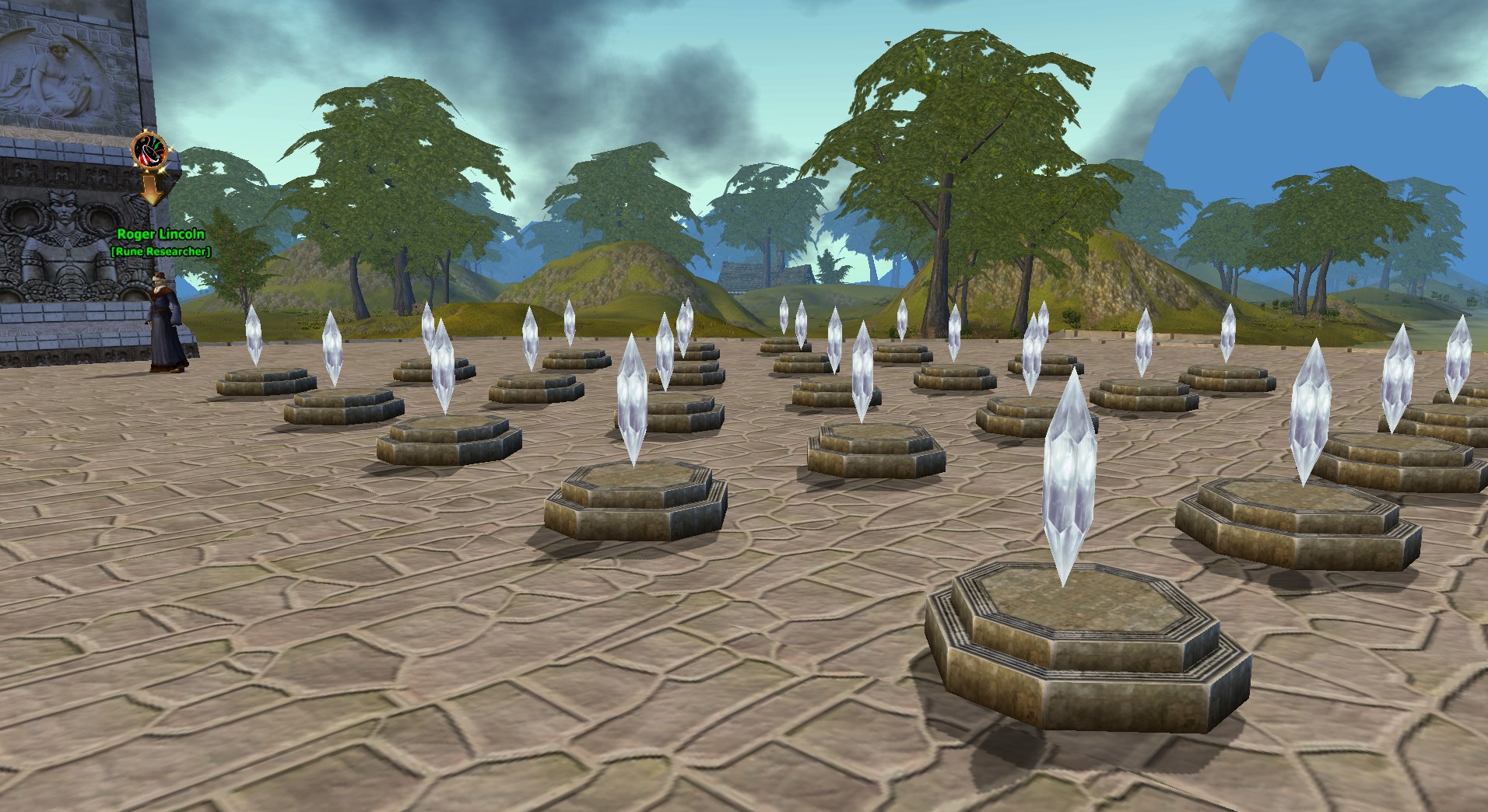 Location: Varanas Bridge - Rune Chessboard
Next to the NPC is a 5x5 field with colorless crystals. After the event start the player gets a buff with one of 3 colors (red, yellow, blue), which he can apply to colorless crystals. Similar to games like Match 3, the goal is to get a row of one color. Som a row is successful as soon as more than 3 crystals of one color are in a row. These become colorless again as soon as the row is complete, and points are credited to the player.
Reward:
2 x Ice Rune
2 x Festival of Fire Voucher
2 x Charges for Arcane Transmutor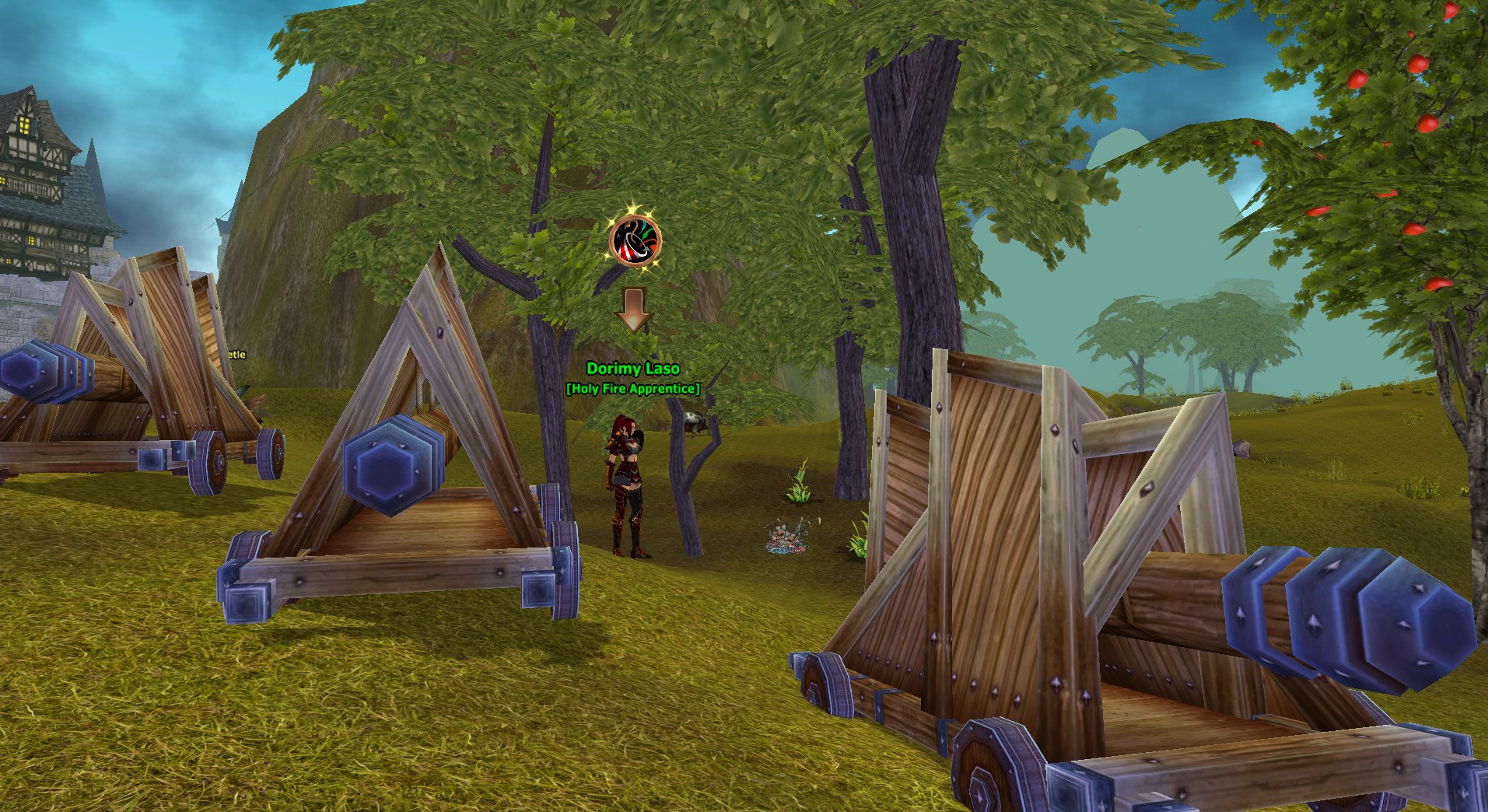 Location: Varanas Bridge - Dorimy Laso
After starting the event, you can get into one of three rams with the task of lighting the fires. You have to drive one of two routes with the ram, one in the direction of the Abbey, the other one in the direction of Logar. The goal is to light as many beacons as possible in the given time on the route.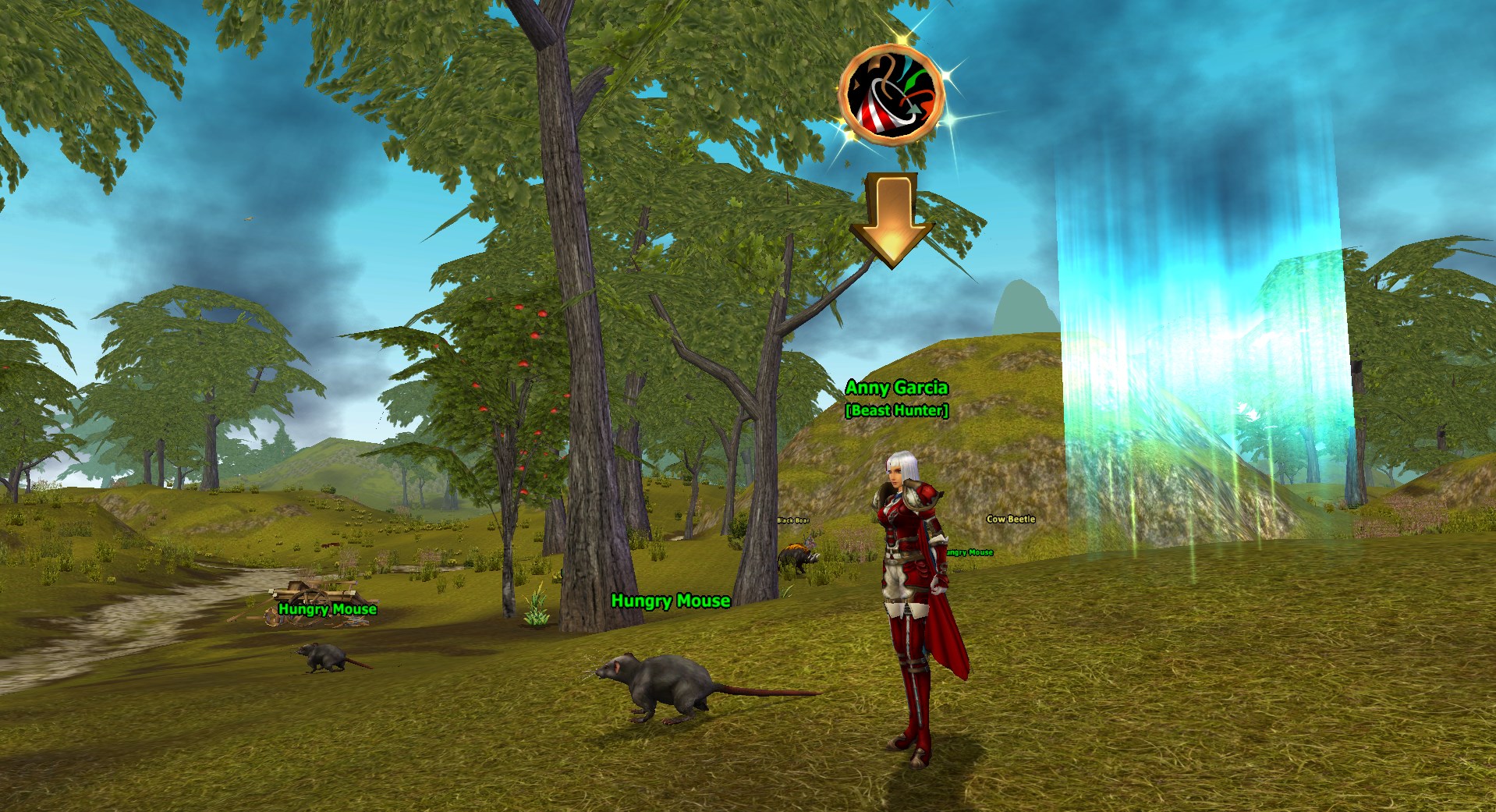 Location: Varanas Central Plaza – Ajis
The goal is to help Ajis stop the mice from eating the food for the celebration.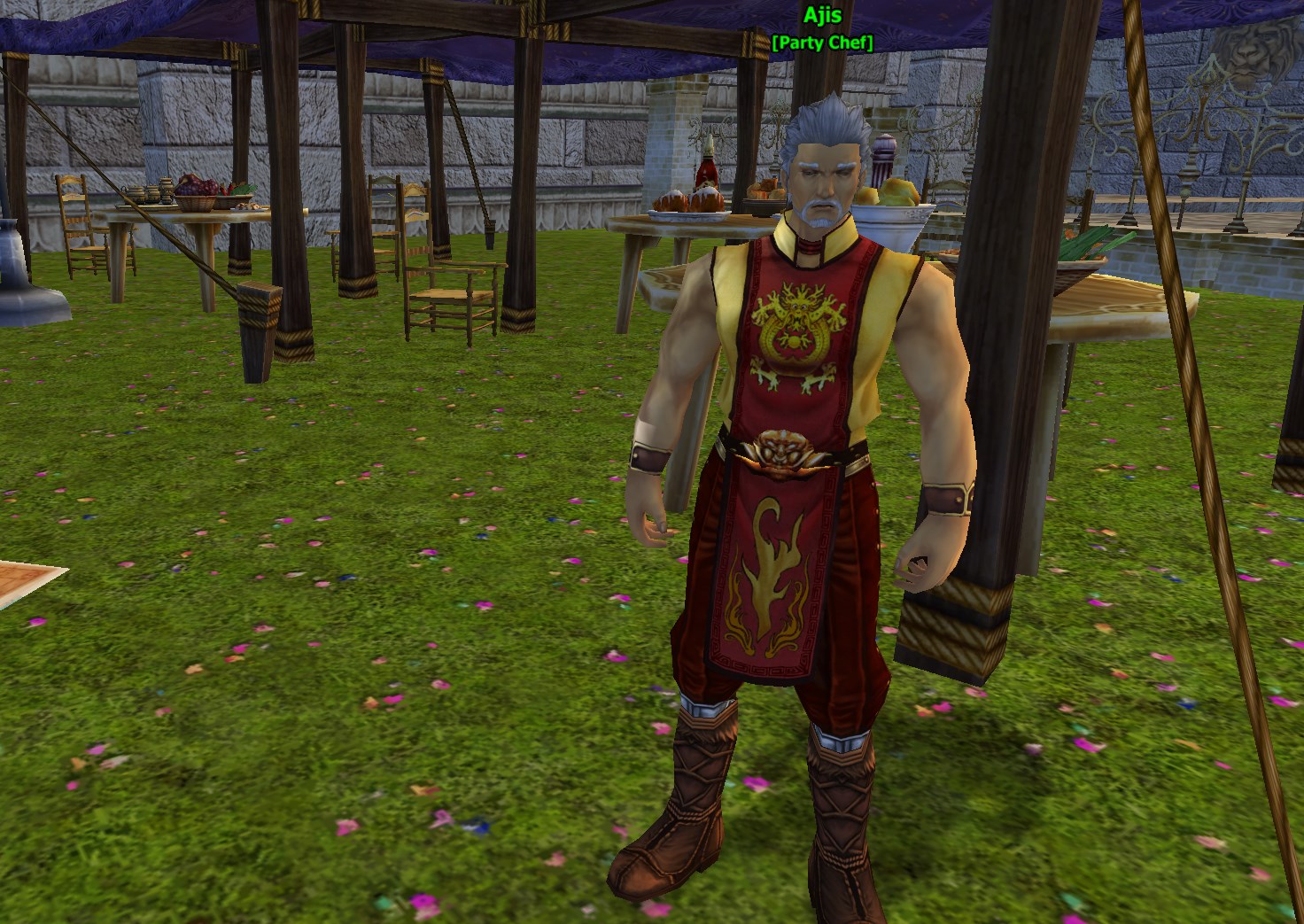 To achieve this, you have to get holy flames from the altar on the bridge of Varanas and chase away 10 mice with it.
You can stack the holy flames buff to a maximum of 100 and it will gradually count down on its own. Once you have the buff, an additional action bar appears
with the help of which you can attack the mice. However, the mice also have a stacked buff and if it is higher than your holy flame buff, you will not be given
credit for the removal of the mouse.
Reward:
1 x Festival of Fire Voucher
3 x Firework
Location: Varanas Bridge – Aishas Gracia
Requirements:
3 x Flame Rune OR 3 x Ice Rune
The party needs to be at least two people to be able to summon Thysdyr. You can't do it alone.
Depending on the group size Thysdyr will appear together with several green NPCs (one per player)
You can't use any skills directly and Thysdyr doesn't inflict any damage on you
Event end occurs on: Death of Thysdyr, expiration of time ( 5 minutes ) or death of all green NPCs
Thysdyr with flame rune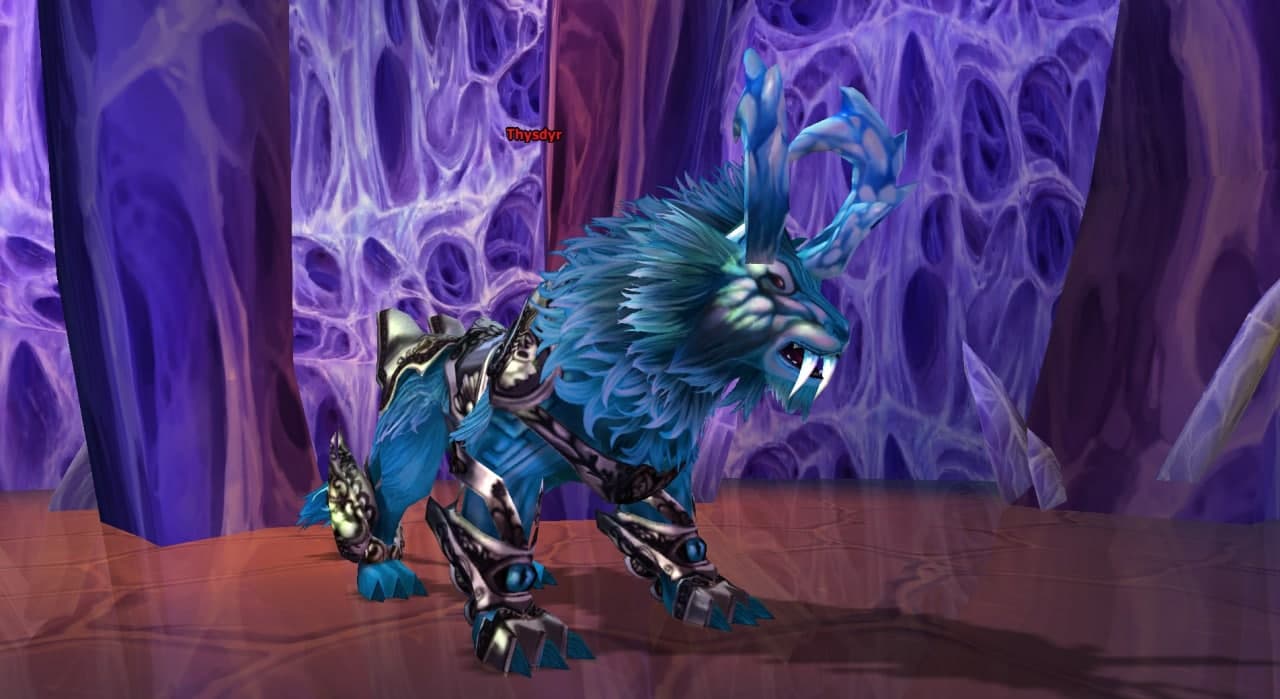 You get a separate bar with 3 skills. Each player focuses on one NPC to manage. Skill 1 and skill 2 are for
cleaning the debuffs that Thysdyr puts on the NPCs. During the fight, a yellow info font pops up
saying that something needs to be prevented. Then one of the group whose NPC doesn't have a seal on it
must use the third skill. If the NPC then shoots a blue beam of light, you can tell that the skill went out and
then the NPCs don't get any damage.
Thysdyr with ice rune
You get 4 skills: The first skill "Rune Energy" deals damage to Thysdyr, so use it as often as possible.
The second skill "Unseal" removes the debuff of a party member (usually gets the target of Thysdyr),
otherwise the party member can't cast anything in the time. The third skill draws attention to Thysdyr,
which can be beneficial. Because the 2nd and 4th skill has quite a high cooldown.
The fourth skill "Energy Evaporation" interrupts the cast of Thysdyr, which will fear all group members
for at least 10 seconds.
Titel:
Thysdyr Hunter – Kill each kind of Thysdyr
Thysdyr's Bane – kill each 20 Thysdyr of every kind
Reward:
Thysdyr Mount Fragment Bag
Thysdyr's Ring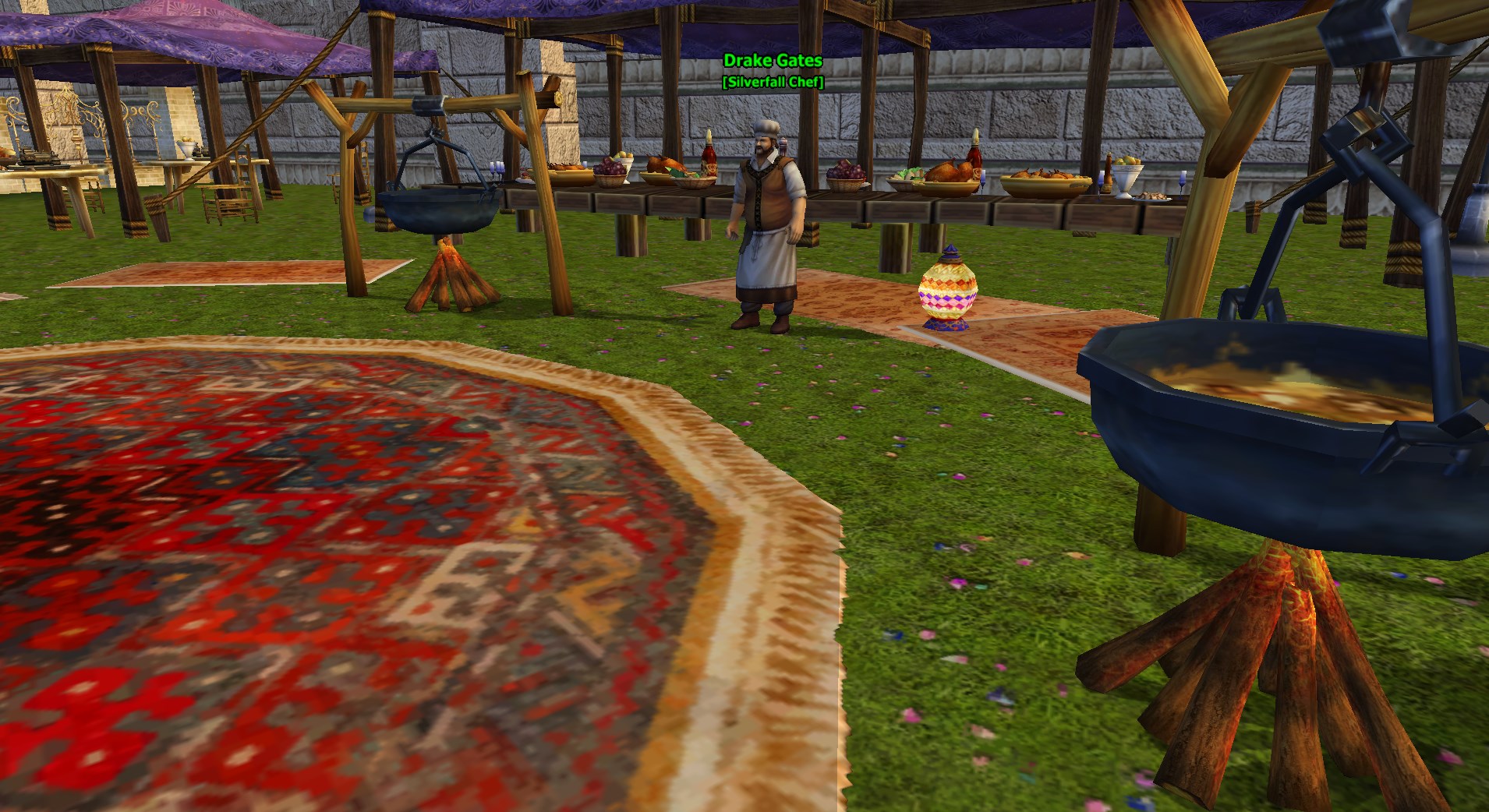 Location: Silverspring – Oblivion Shrine - Drake Gates
You can get ostrich meat from the ostriches and young ostriches in Tagena, boar meat from boars in Silberquell. At the Silverfall fire next to the NPC you can choose one of the 2 options to cook if you have the ostrich or boar meat in your backpack.
Title:
Sir Explode-a-Pot – cook more than 12 seconds
Supreme Chef – cook all meals
Reward:
Boar:
0-2 sec - Fresh Boar Steak
2-4 sec - Stir-fried Boar Meat
4-6 sec - Steamed Boar Bun
6-8 sec - Boar Meat Stew
8-10 sec - Smoked Boar Meat
10-12 sec - Crispy Grilled Boar Steak
Ostrich:
0-2 sec - Rare Ostrich Steak
2-4 sec - Steamed Ostrich Bun
4-6 sec - Ostrich Sandwich
6-8 sec - Stewed Ostrich Wing
8-10 sec - Crisp Ostrich Meal
10-12 sec - Crispy Grilled Ostrich Wing
Location: Silverspring –Ethan Bryce
Event: 12,15,18,21
At the beginning of the event, sick rabbits, foxes and bears spawn at the bridge of Varanas and one green pathogen per channel. You get 1 flame powder, 20 rune traps and a buff for 9 minutes. These must be used on the sick animals.
Sick rabbit: throw 1x -> cured 1 point
Sick fox: cast 3x -> cured 5 points
Sick bear: throw 5x -> cured 10 points
Green pathogen: cast 10x -> cured 20 points
Title Monster: can only be found once per event time and channel, spawn points: Peers yard; by the goblins towards Logar 44/73; 46/65, 42.0/81.5 and at 52.5/68.5
Title:
Disgusting Green Organism
Reward:
1-5 buff: 2x Ice Rune, 3 x Phirius potion
6-21 buffs: 1x Festival of Fire Voucher, 2x Ice Rune
22-64 buffs: 2x Festival of Fire Voucher, 2x Ice Rune
65+ buffs: 2x Festival of Fire Voucher, 2x Ice Rune, 5 Charges for the Arcane Transmutor
Location: Taborea– Giselle Fred
When the event begins, runes appear at regular intervals within the Magic Circle. You can only pick up one rune at a time, and you will receive a skill that you must cast on the prayer altar in the center of the Magic Circle.
The following things can happen:
You get 1 point
You get 2 points
You lose 1 point. (You get a message that the catalysis has failed and after a few seconds you trigger an aoe whereby everyone in your radius also loses a point! So, you should keep your distance with the effect so that your fellow combatants do not lose unnecessary points)
The event ends after about 3 minutes. After that you have to pick up your reward within 30 minutes, otherwise the buff expires!
Title:
Highscore – each 21 points
Reward:
1x Festival of Fire Voucher
1x Flame Rune
1x Ice Rune
Location: Dalanis – Lujken Lajet
You are given a value that you have to reach at the end of the 60 seconds long game with +/-3 points.
For this you get an additional action bar with a catalyst rune and a water bucket. With the catalyst rune you increase the flame intensity and with the water bucket you decrease it. The game starts as soon as you click on a fire.
You will get the Festival of Fire voucher whether you win or not.
Reward:
1 x Festival of Fire Voucher
Phirius potions
In exchange for a 1 portal rune, you can get a Festival of Fire Repeat Ticket.
Exchange 5 x Festival of Fire voucher for different items.