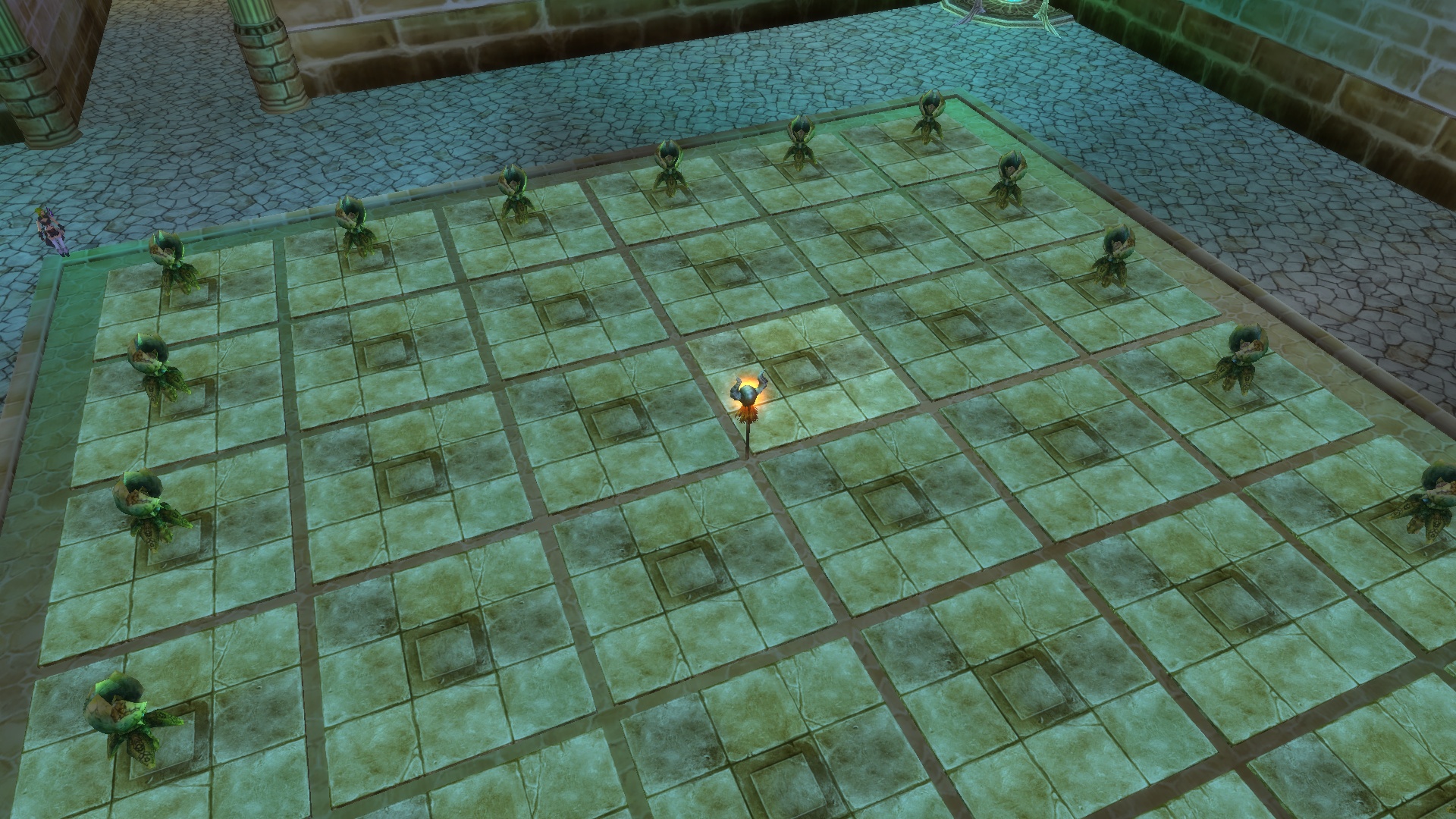 Go to the clown Malatina in Atlas to enter the game. You have to choose "Survival Game". After entering you will find yourself in an entrance hall. Clicking the NPC will start the game with a limit of 10 minutes and the door will open.
In the next room you will find a grid with a magic wand in the middle and machines to kill on the outer tiles. After killing them, they will develop to monster which also have to be killed. After done so, it is time to mine the tiles. You can find 3 different rewards for opening a tile -
a bomb in 3 different sizes which will knock you down
a monster attacking you
a treasure chest
While mining the tiles, the Magic Wand will start to light up and knock you down. Going to the edges can avoid this. A bomb can be avoided by going away at least 3 tiles.
| | |
| --- | --- |
| Title | Requirement |
| Survivor of Malatina's Game | Talk to Malatina after finishing the minigame on time |
| Contender of Martina's Game | Talk to Malatina after finishing the minigame 30 times |
| King of Moles | Talk to Malatina after finishing the minigame 100 times |